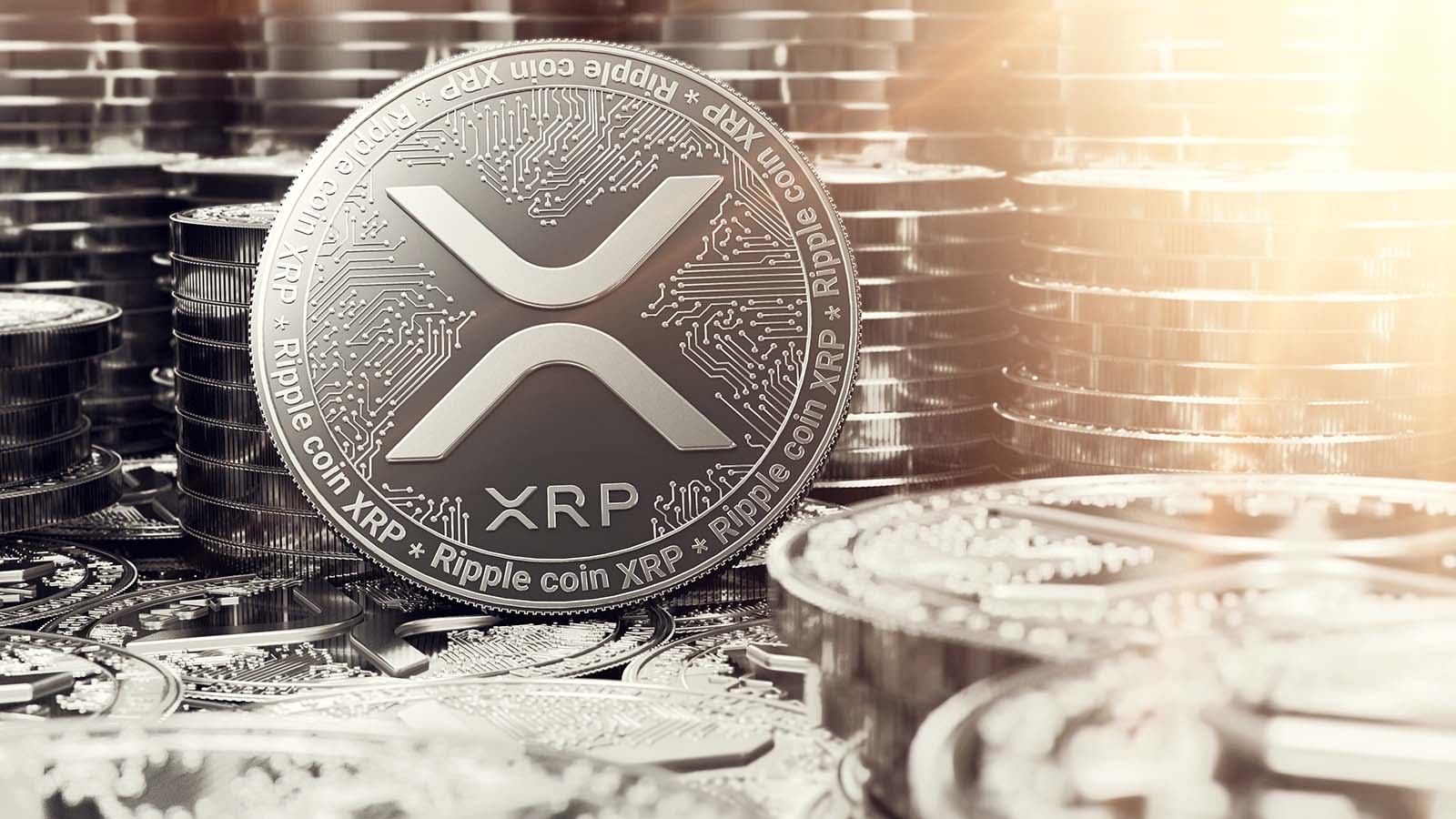 Ripple (CCC:XRP-USD) was designed to be worth a dollar. It's a payment system, backed by banks. It's designed to make electronic transactions friction-free with a cost of .001 cent. This is in contrast to Bitcoin (CCC:BTC-USD), whose supply is limited.
To its advocates, Ripple represents an existential threat to the financial system.
Maybe that's true for the financial system, too, because in December, the Securities and Exchange Commission (SEC) charged Ripple Labs and co-founder Christian Larsen with running an unregistered security offering in distributing its tokens. The SEC was calling Ripple illegal.
Before the SEC acted, XRP was the third most valuable crypto behind Bitcoin and Ethereum (CCC:ETH-USD). Today it is fifth, having fallen behind Binance (CCC:BNB-USD) and Tether (CCC:USDT-USD). The market cap on Ripple is about $42 billion.
XRP and the SEC
A judge has given Ripple's lawyers the right to see SEC minutes and memos on how the agency decided to act. Ripple lawyers believe that if they can prove the agency once thought Ripple a currency, then it's outside the agency's jurisdiction and the case collapses.
The "discovery win" represents a crucial step for the Ripple. The SEC already recognizes Bitcoin and its rival Ethereum as currencies or "non-security" instruments. If the court eventually rules for Ripple, it could also create guidance for when other crypto assets become real currencies.
The timing of the SEC suit is also concerning. After all, Ripple had been around for eight years before the agency acted. Why did it suddenly move in the dying days of the Trump Administration? Discovery may answer that question.
The news briefly sent XRP soaring well above its $1 target. It was holding near 96 cents this morning. A week ago, it was at 55 cents, so speculators have done extremely well.
The Ripple Problem
The problem for Ripple is it shouldn't be this volatile.
If it is a store of value, like the dollar, rather than a speculative asset, like a Bitcoin, Ripple should hold its value as a trade is completed. A dollar remains a dollar as an oil tanker moves from Saudi Arabia to Houston.
The aim of Ripple Labs isn't to give speculators a profit. It's to create a sustainable marketplace that frees companies from the cost of currency exchange. Before the SEC moved, Ripple was moving in that direction, adding a protocol called Flare to its network and distributing its Spark (FLR) token in what was called an "airdrop."
As our Sarah Smith wrote at the time, this was meant to help Ripple compete in decentralized finance against Ethereum. She compared what Ripple did with Flare to what Square (NASDAQ:SQ) did in giving away cash to jump-start its Cash app.
The Bottom Line
The biggest Ripple Lab news may be its buying 40% of Tranglo, a cross-border payment specialist in Southeast Asia.  This will expand the use of its On Demand Liquidity (ODL) service, allowing easier cross-border financial transfers.
Before the latest moves, Ripple had been languishing. It lost 17% of its value in three days during late March and seemed headed toward 40 cents. Now it's moving higher, but it's still highly volatile.
The latest win is an important step toward making the Ripple digital dollar worth a dollar. But Ripple won't fulfill its destiny until that happens, or at least until XRP can hold its value as trades are fulfilled.
At the time of publication, Dana Blankenhorn owned no shares, directly or indirectly, in stocks mentioned in this story. He currently holds no cryptocurrency.
Dana Blankenhorn has been a financial and technology journalist since 1978. He is the author of Technology's Big Bang: Yesterday, Today and Tomorrow with Moore's Law, available at the Amazon Kindle store. Write him at danablankenhorn@gmail.com, tweet him at @danablankenhorn, or subscribe to his Substack https://danafblankenhorn.substack.com/.