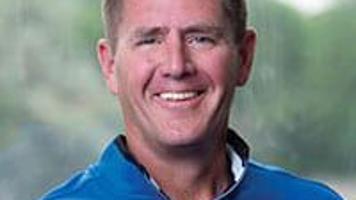 I come from a family of educators. My father was a principal in Kenosha and Burlington as well as assistant superintendent in Beloit and Racine. My mother has been a teacher over 20 years at Lake Geneva Middle School alone. During my time overseas whether in Kosovo, Afghanistan, or Iraq, the greatest successes we saw locally always was based around getting schools established. I have seen firsthand what the power of education can do for a community and want to be a part of such great and respected district.
Ed NicholsWhat is your occupation?
I'm the managing director of the U.S. and Canadian subsidiary offices of an International Trade Show company, Deutsche Messe.
How long have you lived in Williams Bay?
I've lived in southeastern Wisconsin since 2011 and have been a very happy resident of Williams Bay since 2014
In what ways are you involved in the community? (School involvements, nonprofit groups, church membership, ect.)
Given the size of the village, it has been very easy to get involved, volunteer and to give back. I have coached baseball, basketball, soccer and flag football for both of my sons' teams. I have two boys in the Williams Bay School system, Danny in third grade, and Andrew in seventh. I'm also a member of the Williams Bay Athletic Boosters and a lector at St. Patrick's Church in Elkhorn.