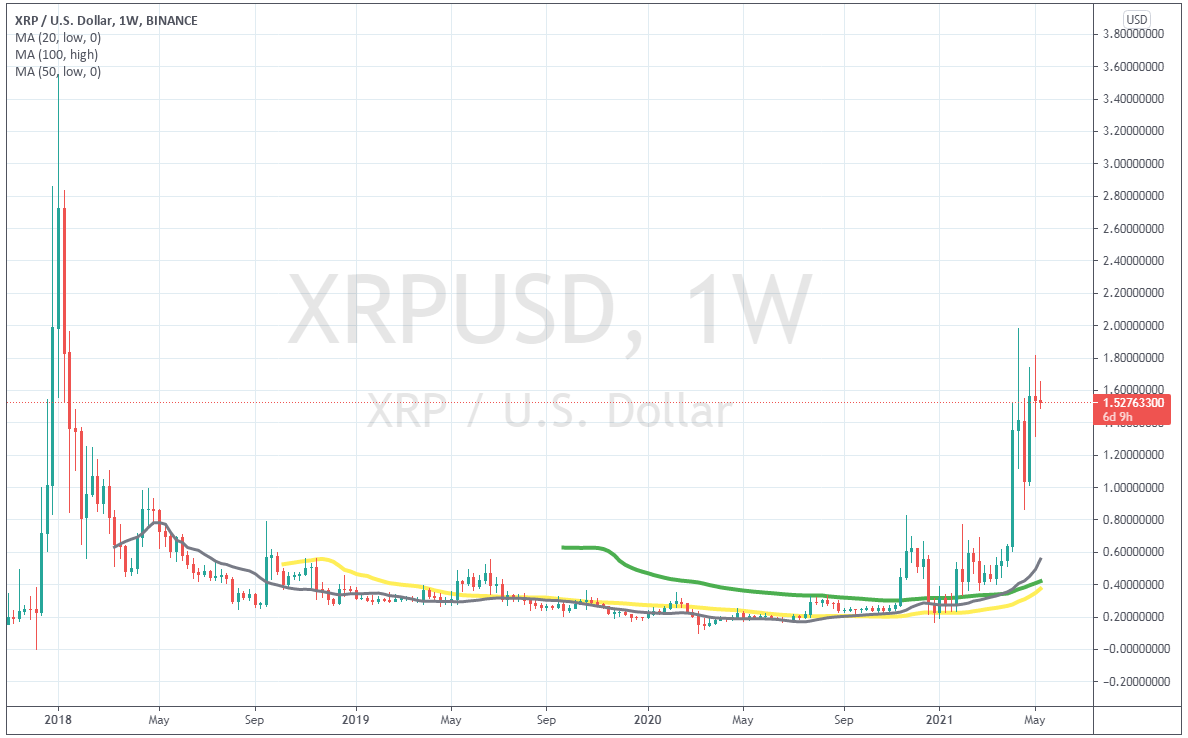 Ripple went through a massive pullback in the third week of April, losing more than half its value, as it fell from $1.96 to below $0.89. XRP/USD one among the major cryptos which lost the most value during that massive crash and it seems like it is finding it hard to resume the bullish trend again, despite the reversal in the last week of April.
Ripple coin pierced the 200 SMA (purple) on the H4 chart, but there was no break of that moving average, since the price didn't close below it. So, there were two fakeouts back in April, which signalled a bullish reversal.
The price turned bullish in the higher week after bouncing off the 200 SMA, but found resistance at the 100 SMA (green) initially. Although, that moving average was eventually broken and it turned into support, which has been holding so far this month.
XRP/USD
Although, Ripple is finding it hard to resume the bullish trend and make new highs. It formed a doji candlestick last week on the weekly chart, which points to a pullback lower. This candlestick is similar to the one in the second week of last month, which signalled the big bearish retreat.
The next week followed with the big bearish candlestick which took the price below $0.90. So, there's a possibility that we might see a bearish move this week, since Ripple has shown weakness also, finding it hard to turn properly bullish like some other cryptos. Although, we will see what happens, because we still have the buy signal here open, which right now is more than 2,000 pips in profit.
Another doji candlestick formed this week