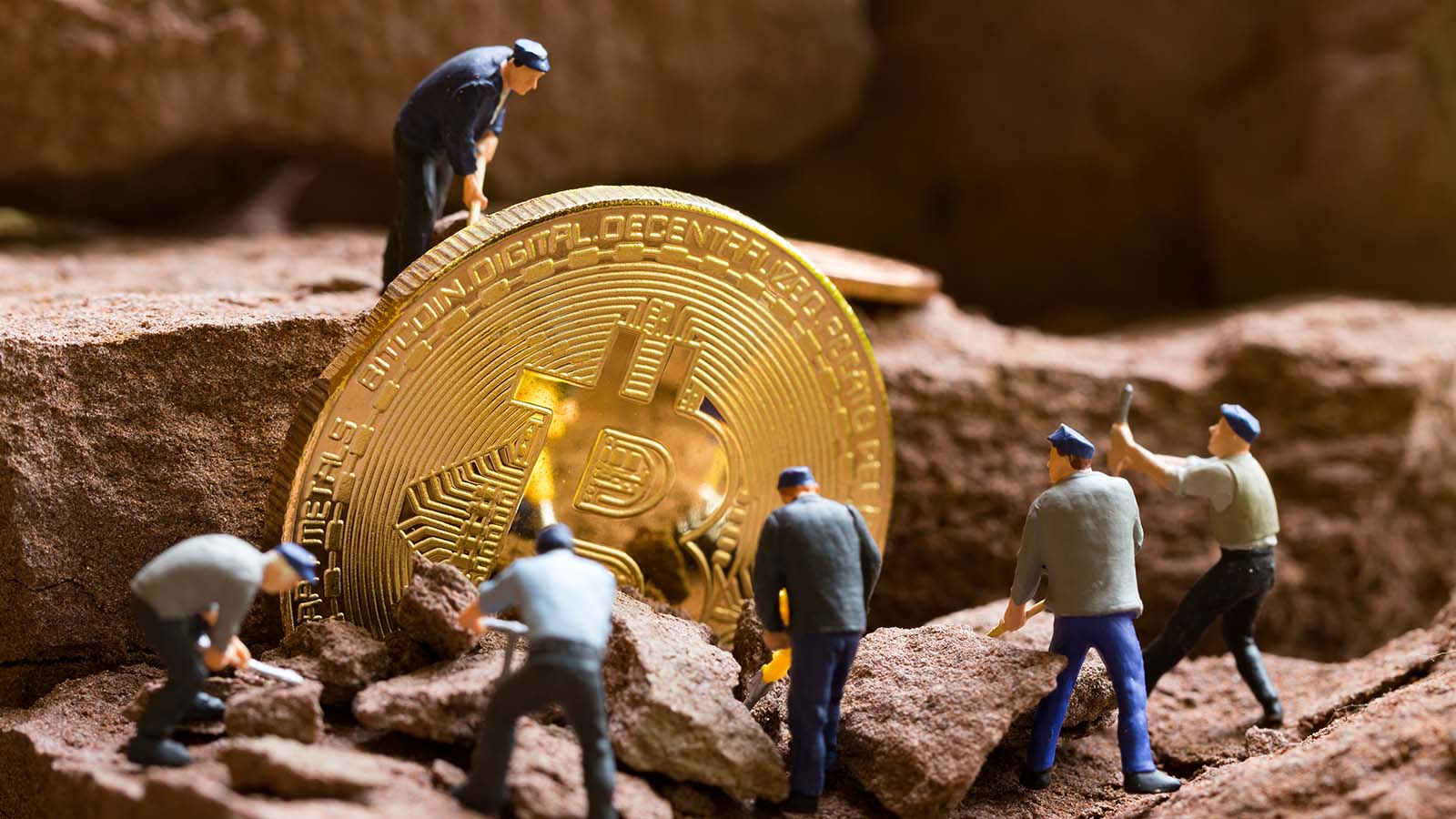 Cryptocurrency mining company SOS Limited (NASDAQ:SOS) and SOS stock represent a great deal of risk. One of the company's most salient risks is that it simply exists in the cryptocurrency sphere.
Investors will recognize the risk inherent in the sector. Bitcoin's (CCC:BTC-USD) recent plunge to $50,000 and $260 million decline in market capitalization make the risk all the more tangible now.
Further, SOS Limited is a cryptocurrency mining company. Mining cryptocurrency introduces business risk. While there is a close coupling between mining companies and the underlying cryptocurrency, an investment in a crypto miner is an investment in the business and the cryptocurrency. Thus, risk is amplified.  
SOS Limited is also a China-based company. Chinese firms are facing increasing scrutiny at home, as evidenced by the Chinese Communist Party's recent crackdown. And the U.S. routinely ramps up threats of an exchange delisting of Chinese stocks from American exchanges on audit oversight concerns. 
Long story short, SOS Limited carries a lot of inherent risk.  
Competitors Have Thrived
Part of the allure of SOS stock is simply that investors have seen other firms in the space skyrocket. Grayscale Bitcoin Trust (OTCMKTS:GBTC) is up nearly 400% over the last year. Marathon Digital Holdings (NASDAQ:MARA) has risen over 7,000%. Riot Blockchain (NASDAQ:RIOT), a strong 3,000%. 
Investors have seen their meteoric growth and wonder if SOS Limited is next. It has roughly tripled in price over the past year, so in comparison to the movement in MARA stock and RIOT stock it remains alluring. 
Yet, SOS Limited remains the controversial pick among the bunch. 
Short Seller Claims
SOS Limited remains mired in accusations that it is essentially a shell company. Hindenburg Research levied the claims back in February. It should be noted that as a short seller, Hindenburg has vested interest in a decline in SOS' stock. So, take that for what it's worth. 
Nevertheless, the claims can't help the investment case for SOS stock. Beyond all of that risk outlined at the beginning of this article and the claims levied by the short seller, there's the issue of diving into the company's financials. 
Specifically, the issue is that the information is dated. The latest information I could find was from when the company operated under its former XRF ticker. This was a Form 6-K which acknowledges that the company would be unable to file its annual report in a timely manner. All that really told investors was that the company was in trouble and that it faced compliance issues with the New York Stock Exchange. 
Some of the most available information I can find on the company's site dates back to when it billed itself as a consumer lending company in November 2018. That simply highlighted a quarter-on-quarter revenue decline of 23%. That information has little to do with SOS Limited and obviously if the company is trying to attract investment dollars it ought to provide information on its cryptocurrency operations. 
The Bottom Line on SOS Stock
Readers will likely understand where this is leading me in relation to SOS stock as an investment. There are simply far too many unknowns for me to see how anyone should realistically call this a worthwhile investment. 
The risks are many. Sure, SOS stock is relatively cheap, and it wouldn't be a huge loss to buy 100 shares and shell out $430. If the company is what it appears to be and the short sellers are correct, you'd be out less than $500.
My hunch is that most of the current market capitalization is investors with some sort of similar thought process. But that's really just a waste of money. Money spent on SOS shares could be better spent almost anywhere else. Skip it.
On the date of publication, Alex Sirois did not have (either directly or indirectly) any positions in the securities mentioned in this article.