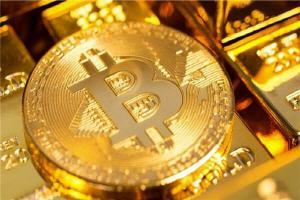 (Image via LUXXFOLIO Holdings Inc.)
Bitcoin is hot right now, trading at more than $67,000 (CAD), it has risen roughly 450% in value over the course of 2021 and investors are looking for new plays that are using unique methods to enhance their strategic advantages to capitalize on cryptocurrency's upward movement.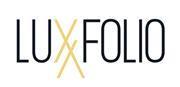 One of the leading advancements in crypto mining is the monetization of unique identifiable assets (UIAs), which include mining equipment, digital loan contracts, and collectibles.
Keeping its top spot in digital infrastructure is LUXXFOLIO Holdings Inc. (CSE: LUXX, Forum), a Canadian digital infrastructure provider for bitcoin mining and data hosting operations. LUXX will be creating digital assets using crypto mining algorithms and smart contracts for non-fungible tokens.
The LUXX team is looking to utilize blockchain technology to convert UIAs into fungible digital assets, such as bitcoin (commonly known as bitcoin mining) and other types of non-fungible digital assets. The Company will provide a liquid alternative for exposure to digital assets for the broader capital markets.
In early May 2021, the Company announced that through its wholly owned subsidiary, Luxxfolio Network Inc., it had confirmed an order for 2400 Bitmain S19j Pro bitcoin miners for $17.02 million (USD) which will increase its capacity by 500%.
These top-of-the-line miners can operate at an estimated 100 tera hashes per second (TH/s) with an aggregate estimated operating hash rate of 240 Petahash's (PH's) per second. The quarterly delivery schedule is anticipated to begin in September 2021 and continue until Q2 of 2022.
The Company's financing partners have agreed to initial terms to finance the purchase of the new miners through an asset backed lending structure with closing of the structure expected to be completed over the coming weeks.
In a media release on this news for investors, LUXX's Chief Executive Officer, Dean Linden explained that this transaction increases the Company's scale significantly, putting the team on the path to join the upper tier of bitcoin miners.
"This growth together with our relationship with our funding partners is expected to drive significant value for our shareholders and expand our mining operations to a scale commensurate with our North American peers."
This news is no doubt exciting for investors involved in the cryptocurrency space and is another milestone for the Company, which builds upon its plan to secure strategic infrastructure in low-cost power jurisdictions to support its growth in the monetizing of unique identifiable assets.
In early April 2021, the Company entered into a definitive agreement where it will acquire all of the issued and outstanding shares of privately-held WestBlock Capital Inc., an integrated digital asset mining company that operates an industrial scale cryptocurrency mining operation in New Mexico, USA. This deal is to be implemented by way of a three-cornered amalgamation between WestBlock, Luxxfolio, and a wholly owned subsidiary of LUXXFOLIO Holdings Inc.
With a vision to scale its low-cost mining operation and develop other cryptocurrency related revenue streams, WestBlock currently utilizes 8 megawatts (MW) of a 15 MW mining facility, which has excess capacity with certain power upgrades to grow the PH's by over four times based on current mine power hash technology and availability. WestBlock is currently holding 19 BTC with plans to continue to grow their inventory of crypto assets on their balance sheet.
For more on this Company, its subsidiaries, activities, and its offerings, visit luxxfolio.com.
FULL DISCLOSURE: This is a paid article produced by Stockhouse Publishing.