More than 13 women's shelters and food banks, in excess of $170,000 in donations, over 140 Richmond Hill volunteers and the distribution of thousands of PPE and essential hygiene items.
That cache was part of what Sajida Habib contributed during the COVID-19 pandemic.
Since arriving in Richmond Hill as a newcomer from Pakistan in the 1980s, Sajida has supported her community in multiple ways: as a volunteer leader, serving local schools, sponsoring Syrian refugees and cooking for women's shelters.
She founded the non-profit Salaam Foundation, initially named the Muslim Women of York Region, that aims to provide food and essential needs like hygiene products and PPE to food banks and shelters throughout the GTA. 
Born in Tanzania and raised in Karachi, Sajida lives by the mantra that everyone is a drop of water that can create a beautiful ripple effect in the charity sea.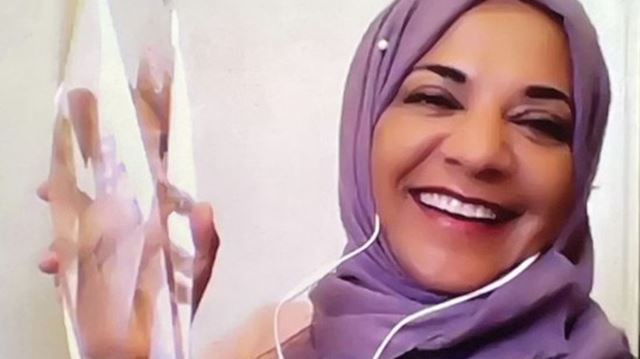 "Spread the love and light, do whatever you can do. Begin wherever and whenever you see a need around you, helping a neighbour, a senior, a child or a struggling parent," said Sajida in her acceptance speech for the Women of Inspiration and Leadership Award on April 26.
The WILA award was launched by the Rotary Club of Richmond Hill in 2020 as part of its new women's initiatives program, to recognize women who lead and inspire in Richmond Hill's communities. Sajida was chosen as the first recipient.
"Sajida's contributions to the local community have spanned many decades and she has been a community volunteer while juggling the pressures of career and family life," noted Noeline Paul, president of the Rotary Club of Richmond Hill.
Richmond Hill MPP Daisy Wai believed that Sajida has been doing this incredible amount of charity work with her heart and passion, which makes her efforts all the more admirable.
"People like Sajida who quietly and selflessly give their time to others are essential to our community," praised Ahmed Hussen, the federal minister of families, children and social development, who also attended the award ceremony on Zoom.
As part of her award, Sajida selected Sandgate Women's Shelter of York Region as her choice to receive a $1,000 donation from the Rotary Club of Richmond Hill.
During the current pandemic, there has been a more than 30 per cent increase in the need for women and children to be safe at shelters such as Sandgate and Yellow Brick House. 
Supporting women, particularly single mothers, in these hard times is what Sajida holds dear to her heart. Her group purchased diapers and delivered groceries for mothers in distress.
Loading…
Loading…Loading…Loading…Loading…Loading…
"Women play an outsized part in getting back to the community. Those that we think of as most in need are super resilient when supported," Sajida, a mother of three, told the Liberal.
At the heart of the ripple effect, Sajida's husband and children followed her lead, making their work a family effort.