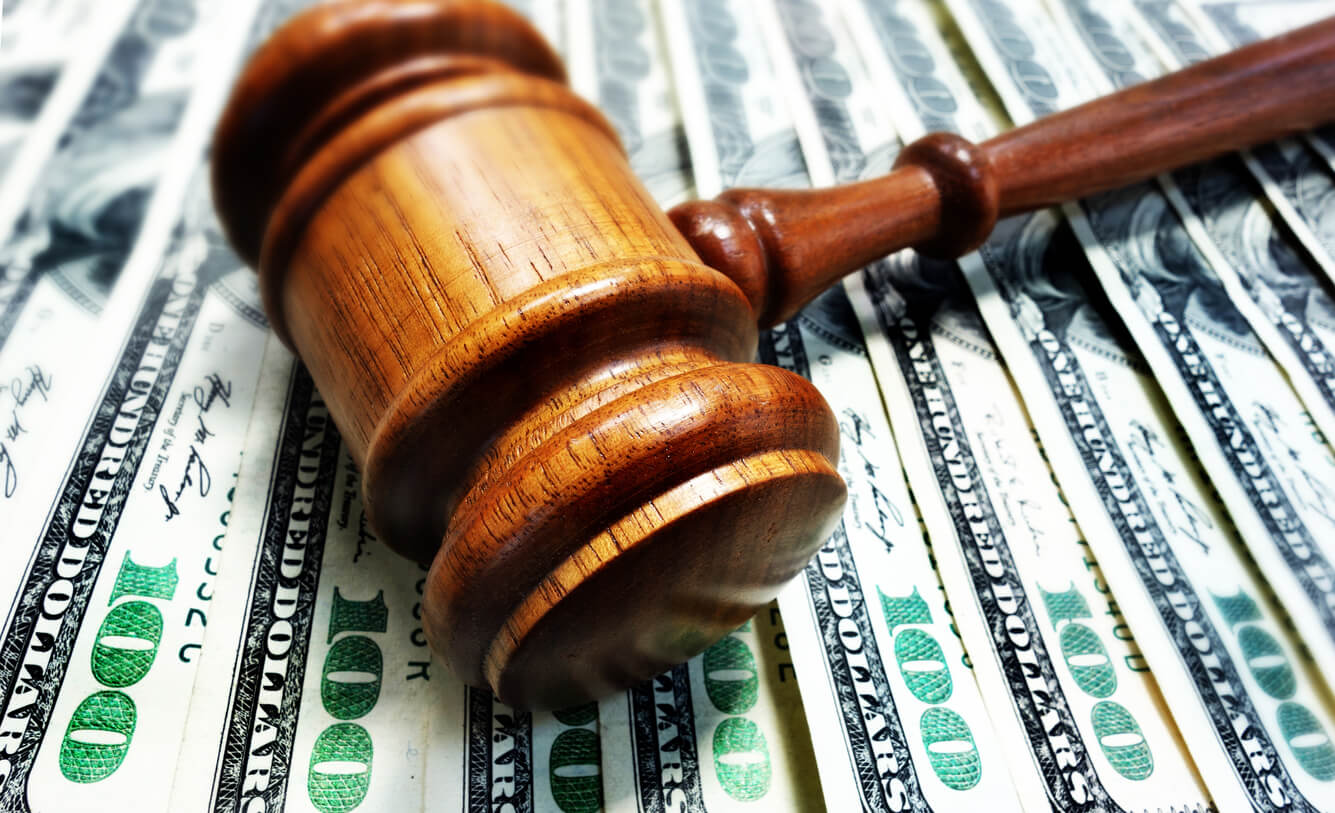 While XRP has muscled its way back into the top-four cryptoassets by market capitalization as Ripple scored an important victory in the court, the legal battle with the US Securities and Exchange Commission (SEC) is far from over and most likely will end with a settlement, per an attorney.
According to Andrew Hinkes, attorney at Carlton Fields and adjunct professor at NYU School of Law and NYU Stern School of Business, Ripple's ability to win discovery, leaving the SEC to serve up "disputed documents" on bitcoin and ether to the blockchain startup, was "significant."
"Ripple will receive previously undisclosed materials providing insight into the SEC's view of bitcoin and ethereum, both of which to date have not been considered to be securities. Ripple has argued that it is entitled to see those materials to understand why the SEC views Ripple's conduct to violate the securities laws but why they do not consider the conduct associated with bitcoin and ethereum to have violated those same laws. The information should be informative, especially as to Ethereum, which, like Ripple, sold tokens to distribute its assets at inception," said Hinkes.
While Ripple chief Brad Garlinghouse, who is named as a defendant in the lawsuit alongside Executive Chairman Chris Larsen and Ripple Labs, was seemingly empowered by the legal nod, he is not out of the woods yet.
"Ripple has vast financial resources and has hired an exceptional legal team, including several former high-ranking SEC officials. Unlike many large projects that have been sued by the SEC, they appear to have the resources to take the case to a judgment and appeal," stressed Hinkes.
One of those officials is Mary Jo White, former chair of the SEC. Also, at the end of 2019, Ripple attracted USD 200m to its coffers in venture capital, with a valuation of USD 10bn attached.
However, per Hinkes, it's far too early to handicap their case.
"To date the SEC's interpretation and application of the securities laws to offerings and sales of digital assets has been supported by courts in virtually every instance," he said.
The most likely outcome, according to the attorney, will be a negotiated settlement.
"It's the most common outcome in high-stakes litigation," he said.
As reported in February, counsels for the SEC, Ripple, and two of its executives said back then they "do not believe there is a prospect for settlement at this time." "Defendants agree with the statement, but note that previous settlement discussions took place under a previous administration and were principally with relevant division directors who have since left the SEC," Ripple and its executives added back then.
Messaging app Kik also fought a similar battle with the SEC, one that cost the company USD 5m, not to mention legal fees.
In either case, while there are still many twists and turns that will likely play out during the litigation, one thing that is clear that there is a lot at stake, and not just for Ripple.
"If the case is litigated to a judgment and the judgment is appealed, the appeal will go to the judges of the US Court of Appeals for the 2nd Circuit. The rulings on legal issues from the 2nd Circuit would be the first binding law specifically focused on the application of the securities laws to token issuances. The entire industry is watching this case," said Hinkes.
At 14:42 UTC, XRP trades at USD 0.99 and is up by 3% in a day and 74% in a week. It almost doubled in a month and rallied by 397% in a year.
___
Learn more:
– XRP Deemed a Security Wouldn't Harm Ripple, but Might Hurt US – CEO
– Garlinghouse Backtracks on BTC as Ripple Gains Ground on SEC & XRP Soars
– Brad Garlinghouse: SEC Lawsuit Against Ripple Is 'Against Crypto At Large'
– Ripple Goes For M&A in Asia Amid Legal Battle In US
– Unconfirmed Report From Court Hearing May Have Sparked XRP Rally
– SEC Lists 3 Reasons for Seeking Ripple Execs' Financial Info on XRP Deals
– SEC Hits out at Ripple's 'Lack of Due Process' in Letter to Judge
– Fact-checking Ripple's Claim that 'Many G20 Gov'ts' Call XRP a 'Currency'