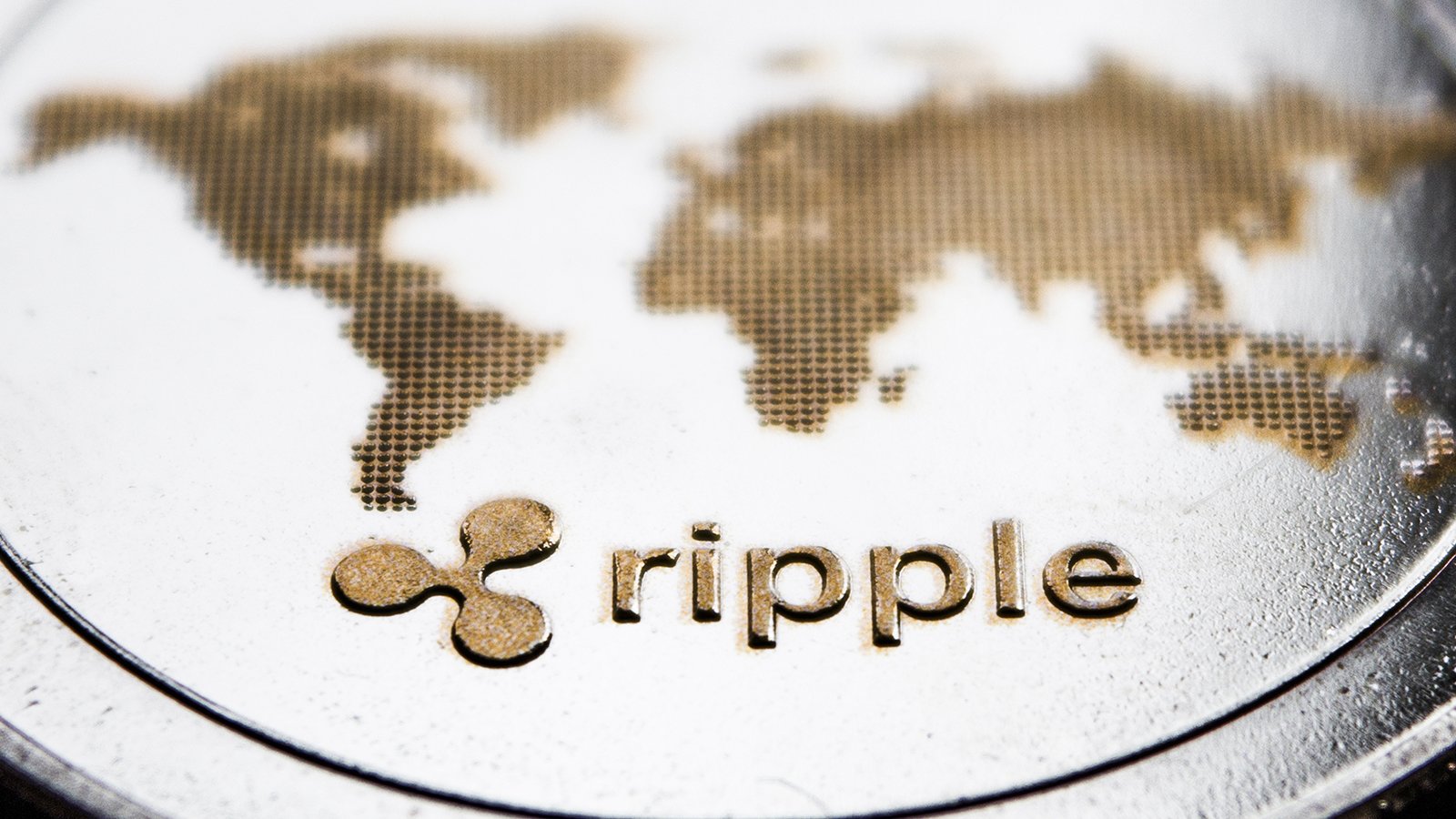 Is Ripple (CCC:XRP-USD) about to peak in price? Not so fast — not even last month's "flash crash" could keep this crypto comeback kid down for long. Indeed, it continues to look like Ripple is going to come out on top with regards to the recent U.S. Securities and Exchange Commission (SEC) lawsuit against its developer, Ripple Labs.
What's more, now there's talk of said developer going public once the litigation wraps up. All told, plenty remains in play to support a move higher for XRP.
So, does that mean you should dive in now, even as this crypto pick remains near its 52-week high? Yes, but don't go too crazy here. Ripple may have ample room to build onto its recent gains, but there are a few things you should look out for before buying.
First, the risk of a selloff — either due to it pulling back from being overheated or to an unexpected, bad outcome from the court case. Of course, I'll make a point later as to why the chance of a "sell the news" pullback is slim. However, the risk of declines on a bad ruling remains high.
Even so, don't take that to mean this is a crypto to steer clear of. With more pointing to another massive rip rather than a cratering, Ripple remains a high-risk but potentially high-return opportunity for seasoned investors.
Ripple and Its Recent Positive Developments
Bitcoin (CCC:BTC-USD) is bouncing back towards its high-water mark. Ethereum (CCC:ETH-USD) is rallying to $3,000 and beyond. Likewise, Ripple has been no slouch in terms of performance recently.
April's "flash crash" may have resulted in some big-time volatility for XRP. Prices plunged from around $1.60 just before the incident to as low as $1 before cryptos overall began to recover. But, it wasn't just renewed enthusiasm for this asset class that has sparked interest.
Ripple's strong chances of beating the SEC lawsuit and the news of a possible Ripple Labs initial public offering (IPO) have both been driving factors of its return towards $1.60. As such, more positive case updates as well as the continued investor pivot toward buying baskets of altcoins could help support prices topping $2.
That being said, investors should exercise some caution here. True, many factors are working in Ripple's favor right now. However, some have recently made a case as to why — after an incredible run — a pullback in XRP is inevitable. While I believe we'll see a positive reaction on the heels of the lawsuit, I will concede that an unexpected outcome could mean huge declines in the price.
Not Out of the Woods Yet
It's no surprise that Ripple has recovered to the extent it has since March. Shortly after the initial SEC investigation news hit, investors began to avoid it like the plague. Even major exchanges like Coinbase (NASDAQ:COIN) decided to "suspend" its trading.
With so many other altcoins offering similar opportunity with less baggage, the crypto community smartly wrote XRP off at the time. However, showing unexpected strength in court, the story quickly changed. But now that change in sentiment is at risk of being overdone. Investors have already largely factored in the upside from a potential victory in the courts.
This could mean that Ripple is at risk of a correction, an outcome that InvestorPlace's Will Ashworth recently said is a strong possibility. But another possible outcome is that a "buy the rumor, buy more on the news" situation plays out. Even with a courtroom victory priced-in, we could still see an outsized move higher if there's a positive ruling.
That said, until we get the final ruling, Ripple is not out of the woods. An unexpected loss could deal a major blow against this crypto. In fact, we could see an even more dramatic drawdown than the one experienced last month.
Bottom Line: Tread Carefully, But It Could Still Gain
All told, Ripple remains one of the riskier crypto plays out there, with a lot of anticipation hanging on the news. Plus, XRP has inherent volatility; while BTC and ETH could experience big declines if the crypto market goes south, cryptos like this ones — the names with many fleas — stand to see even larger price declines.
However, any good news here could produce yet another outsized rip, too. Because of that, cautious crypto investors may still find Ripple to be a gamble worth taking.
On the date of publication, Thomas Niel held positions in Bitcoin and Ethereum. He did not hold (either directly or indirectly) any other positions in the securities mentioned in this article.
Thomas Niel, contributor for InvestorPlace.com, has been writing single-stock analysis for web-based publications since 2016.