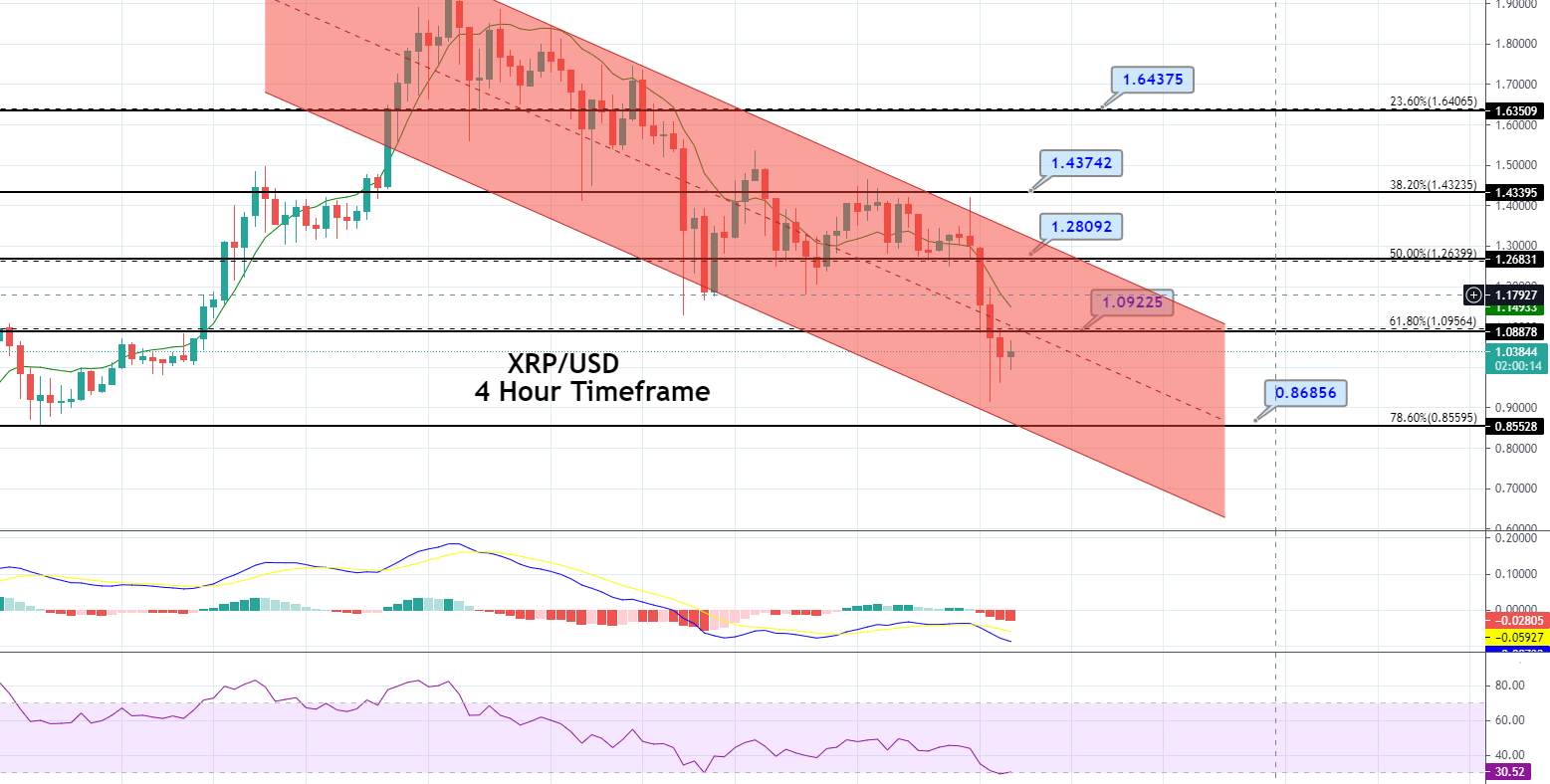 XRP/USD
closed at 1.15592 after placing a high of 1.39007 and a low of 1.15592. XRP/USD fell on Thursday for the 3rd consecutive session and extended its losses to reach below 1.2000 level amid recent developments in its lawsuit against SEC. The U.S. Securities and Exchange Commission has asked the judge in the SEC vs. Ripple case to block Ripple and its executives from accessing various internal records that it claimed were unrelated to determining whether XRP was security. The SEC said that defendants did not seek relevant evidence rather sought to harass the Commission.
The recent request made by SEC against Ripple founders trying to harass the agency weighed on XRP prices on Thursday and dragged them lower for the day. Meanwhile, the co-founder of Ripple, Chris Larsen, argued on Thursday that Bitcoin code contributors need to consider a move away from the cryptocurrency's proof-of-work consensus mechanism. He outlined major vulnerabilities attached to the PoW mechanism and noted concerns over Bitcoin's carbon footprint. He added that PoW based coins like
BITCOIN
should consider a code change to carbon-neutral validation methods like proof-of-stake or federated consensus or something yet to be discovered. Furthermore, Ripple has announced its intention to reduce the environmental impact by focusing on better adopting sustainable measures. Ripple announced its commitment to the crypto Climate Accord and stressed the need to assess the impact of crypto on the environment.

Ripple Daily Technical Levels
Support Resistance
1.23372 1.39941
1.17849 1.50987
1.06803 1.56510
Pivot Point: 1.344418
Just like other crypto pairs, the
XRP/USD
pair slipped below the support level of 1.09225 level. The pair has
violated the 61.8% Fibonacci support level
on the hour timeframe, and now this level is working as resistance. On the lower side, XRP/USD may find next support around 0.8685 level today. The MACD and RSI have slipped below 0 and 50 levels, demonstrating a strong selling trend among investors. Consider staying bearish below 1.344 level and bullish above 0.8685 level today. Good luck!