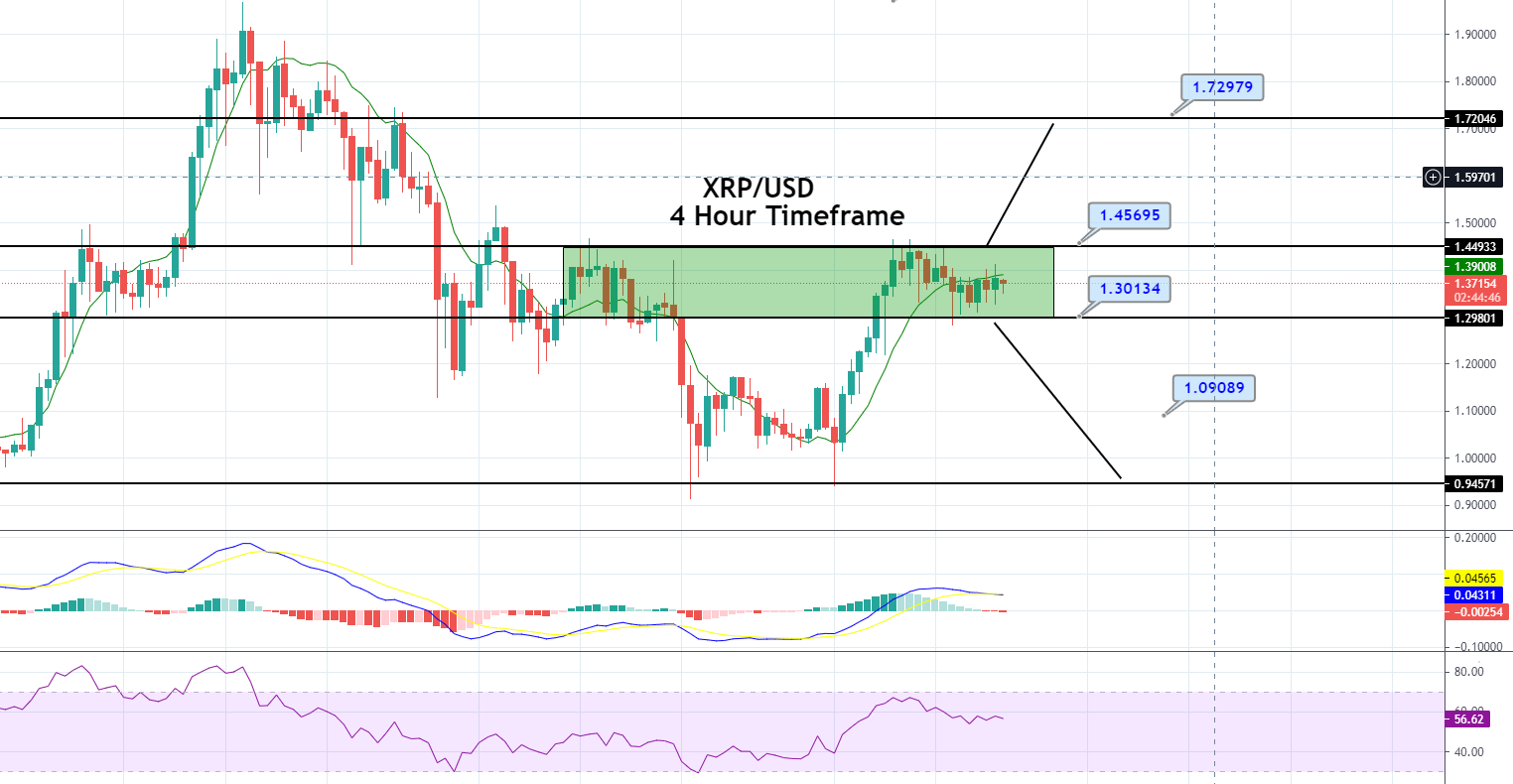 The XRP/USD closed at 1.40300 after placing a high of 1.41195 and a low of 1.35607. XRP/USD extended its gains on Tuesday and rose above 1.4100 level amid the recent surge in BITCOIN prices. Major altcoins reached new all-time highs after Bitcoin spiked over $55,000 on Tuesday. Bitcoin has been under pressure after reaching an all-time high of $60,000 on April 17. Over the last two weeks, the crypto market has dropped about three times and has dragged XRP prices down with it.
On Tuesday, Bitcoin was supported by the latest news that another bank in the U.S. was ready to introduce a cryptocurrency ETF. Bancorp would also serve as the administrator for a potential Bitcoin ETF to be offered by NYDIG, pending the regulatory approval of that offering. This came in after increased calls from customers for Bitcoin and cryptocurrency exposure.
Increased adoption of Bitcoin has raised its prices recently. Mastercard and Gemini also announced that they would be introducing a new credit card reward system with cryptocurrency on Tuesday. It means the users will be able to get cash offers in bitcoin by almost 3%. This news also supported Bitcoin prices. The surging prices of Bitcoin helped change the cryptocurrency market trend, followed by XRP/USD and many other cryptocurrencies. Ripple (XRP) surged on Tuesday following the spike in BTC and the weakness in the U.S. dollar.