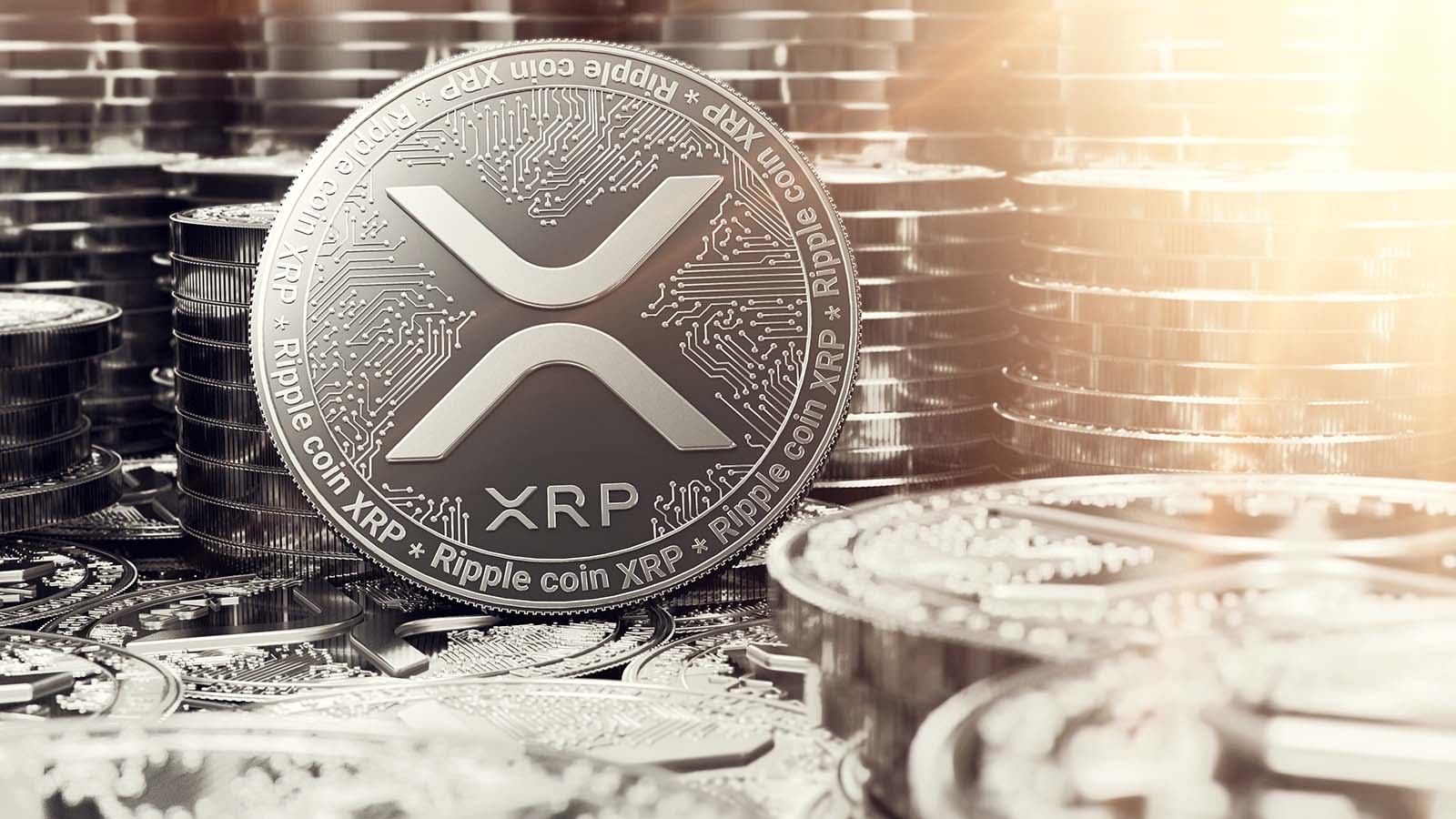 What a crazy world we live in. Tesla (NASDAQ:TSLA) CEO Elon Musk tells investors that his company sold 10% of its Bitcoin (CCC:BTC-USD) holdings and Ripple (CCC:XRP-USD) jumped by more than 12% on the news. 
Musk swears that Tesla sold 10% of its holdings to prove to the world just how liquid Bitcoin really is. However, could you blame the guy for selling some? Tesla generated $101 million in profits on the sale. Not to mention he hasn't sold any of his personal Bitcoin holdings. The world's second wealthiest person is still very committed to Bitcoin.   
Ironically, while Musk was talking up Bitcoin, it gained less than 4% on the news. The big winners other than Ripple were Ethereum (CCC:ETH-USD) and Cardano (CCC:ADA-USD), up more than 8% and 14%, respectively. 
The question is whether Ripple, which is up 536% year-to-date through April 27, can keep the pedal to the medal.
Here are some points for and against XRP continuing higher.  
Ripple Will Move Higher In 2021
Don't look now, but Ripple is solidly in third place in the cryptocurrency bonanza with a market capitalization of $139.4 million, more than double Stellar Lumens (CCC:XLM-USD) in fourth place.
If anything, I could see Cardano passing XLM at some point in 2021, but that's a subject for another day. 
On April 22, InvestorPlace writer William White detailed expert price predictions for XRP that could see it blast through $2 in the not-to-distant future. Ripple is trading at $1.30 as I write this. Were it to do so by the end of the year; investors would be looking at a healthy 44% return.
However, the quote from PrimeXBT Market Analyst Kim Chua really ought to jump out for Ripple bulls. 
"As we move closer to the month of May, both the fundamental and technical picture bodes well for XRP. Perhaps the month of May could be the period when XRP tests its ATH of $3.30. If the momentum remains strong, it is possible XRP may even test $3.30 before May arrives," Chua said on April 22.
If that came to fruition, you would be looking at a 137% return in a single month. Where do I sign up?
I think it's fair to say that some of the other experts White's leaned on for a little price direction appear to be more grounded on Planet Earth. 
As InvestorPlace contributor Josh Enomoto stated earlier this year, Ripple's best bet is to become the "conduit for financial transactions" the cryptocurrency was always intended to be. Secondly, it would help if the legal cloud hanging over Ripple Labs would go away permanently. 
Once its legal troubles are behind it, life should get a lot better for Ripple.  
XRP Is Ready to Take a Breather
InvestorPlace's Jonathan Berr recently commented that Ripple's been on "the mother of all price runs" since the beginning of 2021. However, it's due for a comedown, having started the year at just 20 cents. 
Berr pointed out that Ripple's market capitalization is greater than the entire gross domestic product (GDP) of countries such as Latvia, El Salvador, and Syria. Oh, and even though he didn't mention it, Ripple's market cap isn't too far off Warren Buffett's net worth of $103 billion. 
As I stated in the previous section, XRP's future price, to some extent, depends on the ongoing fight between the Securities and Exchange Commission (SEC) and Ripple over the securities regulators' allegations that the company sold $1.3 billion in tokens that were in fact illegal securities. 
XRP gained ground on April 26 when it was learned that the SEC sent a letter to the judge presiding over the case asking that she refuse a motion brought by Ripple that would prevent the regulator from seeking communications surrounding the transfer of Ripple to other foreign crypto exchanges.
The SEC believes that such communications could prove Ripple was manipulating the price of XRP for its own financial gains. Ripple wants these communications banished because they may appear to be smoking guns, even if they're not. 
It's high-stakes poker and neither party appears ready to back down.
The Bottom Line
As difficult as it is to handicap stock prices, it's even tougher to do the same with cryptocurrencies. In part, it's because they trade seven days a week, 24 hours a day. 
As for the legal battle, you would think the SEC has the upper hand in this situation, but you never do know. It really is a crapshoot.
Ripple's value has exploded in 2021 and that's made XRP the third-largest by market cap practically overnight. In March, I suggested that investors look to Bitcoin or Ethereum if they want to own a cryptocurrency. 
Until Ripple's SEC troubles get sorted, I believe that still makes sense, despite XRP being on a major roll.  
On the date of publication, Will Ashworth did not have (either directly or indirectly) any positions in the securities mentioned in this article. 
Will Ashworth has written about investments full-time since 2008. Publications where he's appeared include InvestorPlace, The Motley Fool Canada, Investopedia, Kiplinger, and several others in both the U.S. and Canada. He particularly enjoys creating model portfolios that stand the test of time. He lives in Halifax, Nova Scotia. At the time of this writing Will Ashworth did not hold a position in any of the aforementioned securities.