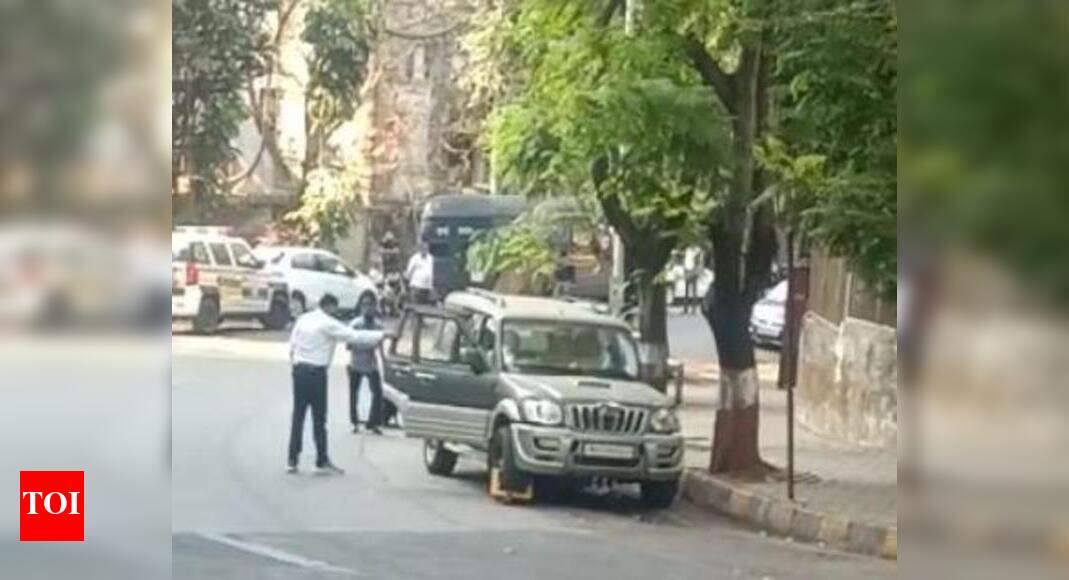 NEW DELHI:
Tihar Jail
officials on Thursday evening conducted a massive search operation inside sub-jail number 8 and recovered a mobile handset and sim card on which a Telegram account in the name of 'Jaishulhind' was created.
This account had claimed responsibility for the explosive-laden SUV found abandoned near industrialist
Mukesh Ambani
's residence in Mumbai and demanded money through cryptocurrency.
According to prison sources, jail number 8 houses terrorists of Indian Mujahideen like
Tehsin Akhtar
apart from some inmates linked to
al-Qaeda
and the underworld. The mobile handset was recovered from Akhtar's barracks and he is now a strong suspect in the case.
Delhi Police's special cell on Thursday visited Tihar Jail to track the user of the number 9311**0819 — which Mumbai Police's cyber experts said had been located near Tihar — and sought assistance in tracing the mobile and number. Tihar sources said at least 11 inmates were questioned and their belongings and cells searched thoroughly.
Mumbai bomb case: Man wearing PPE kit spotted outside Antilia
Sources in Mumbai Police said that their probe had revealed that this mobile number was registered in the name of one Jayadip Lodhiya, Raghubar Pura, east Delhi. It was activated in July last year and later smuggled inside Tihar. Probing this number, the police have also stumbled upon another number — 9711**9888 — which was found switched off since September last year. This number was used to activate the main number.
The user of the primary number was using an app which generates virtual numbers which were then used to create the Telegram account. Further, the user was using a TOR browser which masks a user's IP address while using the internet.
The cyber experts hired by Mumbai Police used trojans to obtain information about the Telegram channel and found that it was created on the afternoon of February 26. The message claiming responsibility for placing the vehicle outside Ambani's residence was posted on Telegram late on February 27.
The message had also demanded a payment in cryptocurrency (Monero) and mentioned a link for the transfer. However, another message from Jaish-ul-Hind surfaced a day later on a social media platform claiming that the organisation did not have any role in the incident.
On Jaish-ul-Hind, intelligence agencies said that it was a non-existent group on ground and their probe suggests it was an online entity which could either be a front for a terror group or a hoax created by a rival spy agency from another country to mislead the investigators. The name had surfaced for the first time when a Telegram channel by this name claimed responsibility for the low-intensity blast outside the Israel embassy in Delhi on January 29.