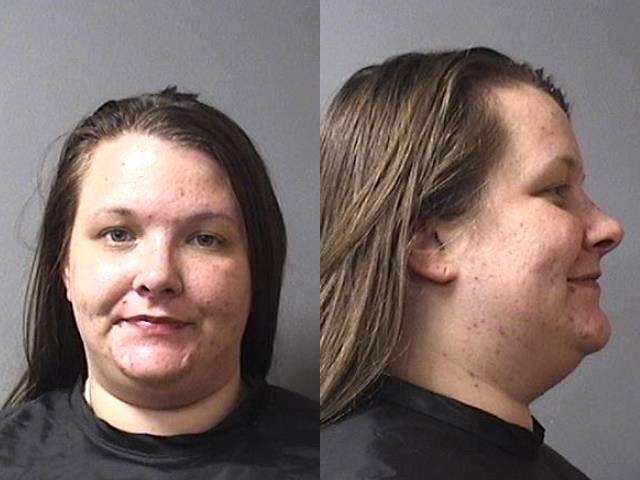 ANDERSON — A Madison County judge released a mother from jail with a harsh reprimand during her sentencing on Friday.
"I am going to accept the plea agreement, but boy, oh boy," said Madison Circuit Court 6 Judge Mark Dudley. "It's a heck of a deal you got. I hope you understand that."
Brittany Nicole White, 31, pleaded guilty to three counts of Level 5 felony neglect of a dependent resulting in bodily injury, three counts of Level 6 felony battery on a person less than 14 years old and one count of Level 6 felony neglect of a dependent.
On June 25, 2019, a clerk at a local motel reported to police there were three children under the age of 10 left alone in a room and one of the children was seen leaning out of a second-story window, according to court records. When police arrived, they discovered the children were a 1-year-old, 2-year-old and 5-year-old.
The children said they were hungry when questioned by officials and had visible marks on their face and body, according to court records.
White said she was living at the motel temporarily while moving between two homes and the motel was close to her job at Red Lobster. She said she has seven children, but only three of them were living with her at the motel.
White told Dudley she became addicted to painkillers and struck her children while using the illegal drugs.
Deputy Prosecutor John McKay said White appeared remorseful for her actions and hoped the time she spend in jail was enough to turn her life around.
"She has a lot of children depending on her," he said.
Dudley sentenced White to four years in the Department of Corrections with credit for the time she already served and the remaining 969 days of her sentence to be served on formal probation.
"Mrs. White — what a mess," said Dudley. "The ripple effects of the crime are just, in this one, pretty amazing. We've got multiple children, we have two different fathers involved. We've got DCS, we've got CASA, we've got foster parents. I mean, holy moly. The ripple effect of your conduct is going through the whole county. "
Dudley said he does not dispute White's addiction played a role in her actions toward her children, but, "I'm not willing to agree that the addiction is the reason that your children suffered the physical injuries that they suffered," he said.
"I see a lot of addicted people — I mean a lot," Dudley said during sentencing. "Most addicted people don't do what you did to their own children. They do things to themselves. They act stupid they make unreasonable and irrational choices, but they have enough sense about them, even in their addicted state, not to physically harm their own children. You did."
Dudley did not lift the order of protection in place against White preventing her from having contact with her children, and he said she would have to return to his court to have the order removed.
White broke down in tears following the sentencing and thanked the judge. She said she had a lot of work to do, but she would "make it."