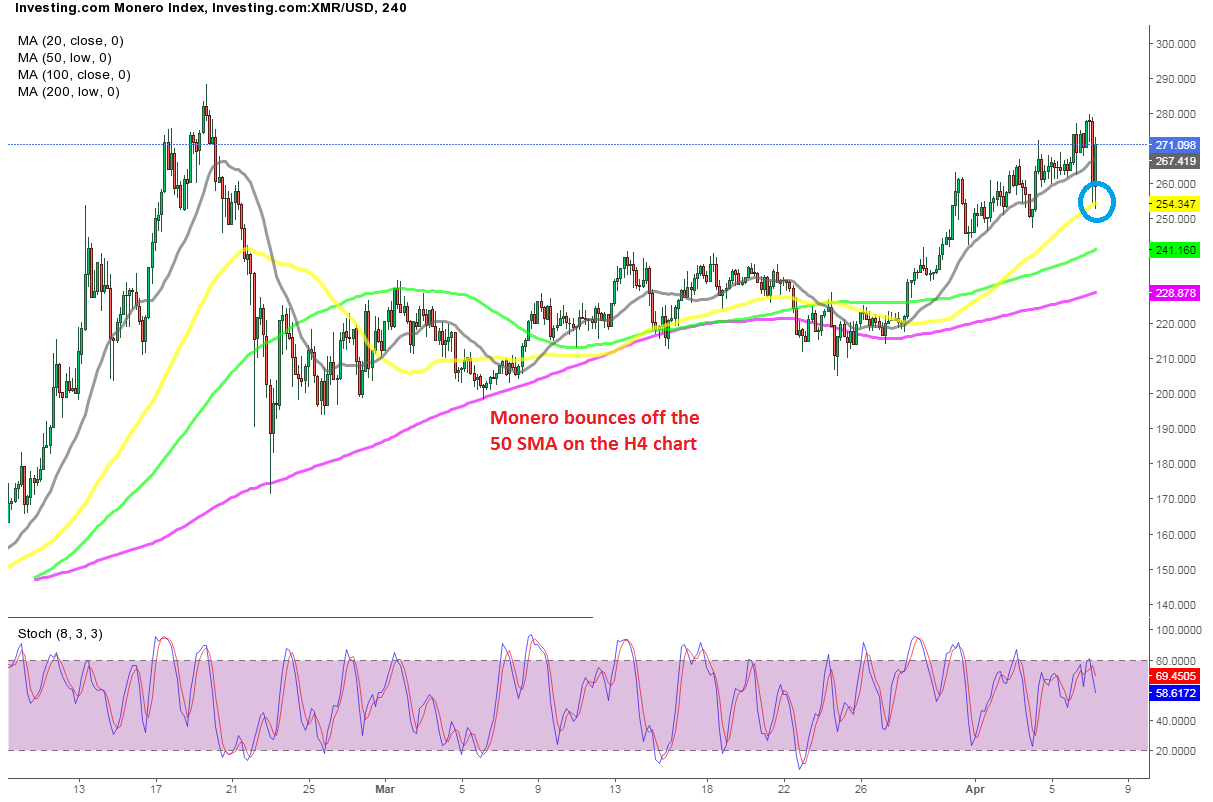 Cryptocurrencies have turned quite volatile since late February. They were volatile already, but the volatility was on the top side for several months.  Since the last week of February, the volatility has been both ways, with some brutal pullbacks lower, as well as some strong bullish moves.
Today we saw another strong retreat in cryptocurrencies, although it was nowhere near as strong as the previous ones. ETHEREUM lost around $200, or 10% of its value in several hours, while Monero XMR/USD fell more than $30, to above $250.
Although, the 50 MSA (yellow) held as support on the H4 chart. Moving averages have been doing a great job as support for this crypto, with the bigger ones such as the 200 SMA (purple) or the 50 SMA holding during stronger pullbacks, while the smaller ones such as the 20 SMA (gray) keep pushing the price higher when Monero is bullish.
Now Monero has bounced off the 50 SMA and is back above the 20 SMA, so buyers are in control again. That trend refresh lower was a good opportunity to buy, but we already hold two long positions on Ethereum and Litecoin.