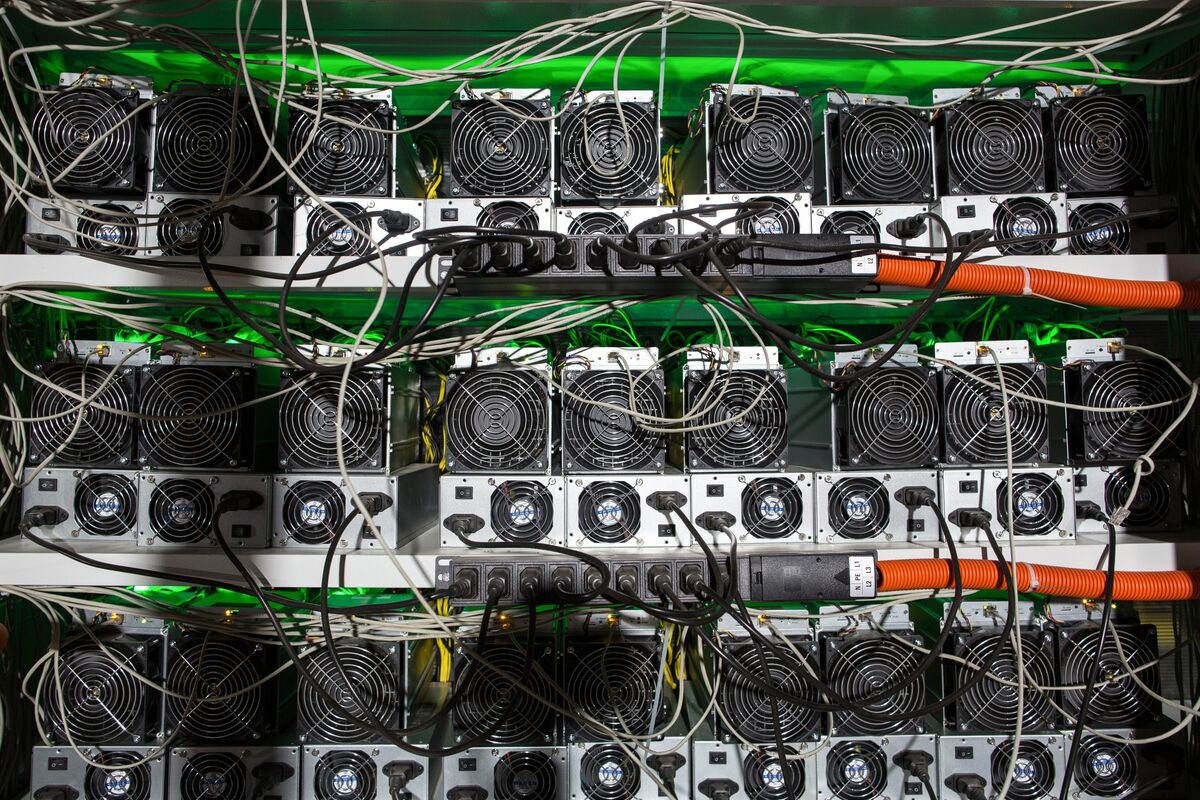 Not much moves cryptocurrency markets like Elon Musk tweets — except, perhaps, the idea of another crackdown in China, the world's second-largest economy. From a trading ban on domestic exchanges to squeezes on power-consuming digital currency miners, Chinese regulators have tried to tamp down risks related to the stratospheric rise of Bitcoin and its peers for years. However, a recent spate of official warnings has unnerved traders anew, even though some appear to reiterate previous positions. While the statements can be tough to decipher, they seem to indicate that China is watching crypto closely and could take further steps to rein it in as President Xi Jinping seeks to reduce financial risk in the economy and meet the country's ambitious goals for combating climate change.
1. What has China done?
In 2017 China told exchanges to stop trading in cryptocurrencies and banned initial coin offerings or ICOs, which are the equivalent of initial public offerings for new virtual currencies. The government also bans financial institutions and payment service providers from getting involved in crypto trades even tangentially — like opening a bank account for those who engage in them. It also has moved to discourage Bitcoin mining — the energy-intensive computing process involved in creating the digital currency and verifying transactions — which has long been concentrated in China.
2. Why the new attention?
On May 21, China's State Council — the country's cabinet — called for a renewed crackdown on Bitcoin mining and trading activities at a meeting focused on promoting financial stability, according to a government statement. It was the first time that top Chinese officials singled out crypto mining at the national level since dropping it from a proposed list of dirty industries to be eliminated in 2019. Previously there have been regional clampdowns in places with cheap energy such as Inner Mongolia, but enforcement has always been a big question mark. Starting in April, however, the government in the coal-rich region banned mining, set up a whistle-blowing system and said it would raise penalties for violators. Meanwhile, a slew of semi-official financial industry associations issued a notice to remind businesses not to get involved in crypto.
3. Why is China cracking down?
There's been no explicit explanation, but cleansing risk from financial markets has been a government mantra for years, as evidenced lately in the crackdown on fintech giants including Jack Ma's Ant Group Co. and the central bank's work to develop a digital yuan. Digital currencies also provide a way to move money out of China, potentially adding to outflows that officials have aggressively set about stemming. As for mining, local governments have grown wary of the industry's huge energy consumption — more annually than the entire country of the Netherlands — at a time Xi's government has pledged to achieve carbon neutrality by 2060. More immediately, the trigger at the State Council meeting was said to be in part concern that crypto mining has stoked a surge in illicit coal extraction, following a jump in deadly accidents this year. Some crypto miners generate their own power off the grid.
4. Wait, isn't crypto huge in China?
China dominates the world in crypto mining in a couple of ways: Companies like Bitmain, MicroBT, and U.S.-listed Canaan Inc. are the biggest manufacturers of crypto-mining machines; others like F2Pool and Poolin run online services where users combine their computing power and split rewards for a better chance of unearthing new coins. China is also home to most of the planet's miners — humming from warehouses and data centers that tap cheap coal or hydro power in regions like Xinjiang, Inner Mongolia, Sichuan and Yunnan. As of April 2020, China provided 65% of the world's computing power for Bitcoin mining, versus 7% for the runner-up, the U.S., according to an estimate by the University of Cambridge. As for trading, Bitcoin and its peers can still be traded, but only directly between two parties in over-the-counter markets run by the likes of Binance and Huobi, a slower process.
5. What's the impact been?
It's hard to judge. China's latest crackdown is mainly about the physical mining facilities, where no particular players have a lead. There are potentially tens of thousands of operations scattered around the country, which makes regulatory scrutiny difficult. Still, the moves have been reshaping the industry and driving up costs. The Bitcoin network's computing power suffered a plunge in the days after the State Council meeting, suggesting at least a temporary disruption of miner operations. Some Chinese miners have started to move operations, selling Bitcoins or their machines, Mustafa Yilham, a vice president of Chinese crypto wallet and miner Bixin, tweeted.
But the exodus of Chinese crypto players has been underway since 2017. Bitmain established mining operations in the U.S. and Canada, and a slew of local exchange and wallet service providers have set up shops in places like Hong Kong and Singapore. The latest warning shots from regulators could accelerate that process. On May 26, Beijing-based BitDeer, a mining startup founded by influential crypto entrepreneur Jihan Wu, said it has blocked all internet addresses from China to make sure the company no longer serves Chinese citizens. Huobi stopped enrolling new Chinese users for trading riskier crypto-related products on its platform, and the company also suspended machinery sales and hosting businesses in the country. Smaller crypto futures exchanges like XMEX announced complete shutdowns.
6. What about cryptocurrency prices?
China's initial crackdown triggered heavy losses in Bitcoin's price at the start of 2018, but the largest cryptocurrency went through many ups and downs since then. It gradually recovered and reached an all-time high of $64,870 in April. The latest China news hit Bitcoin believers still fuming after onetime proponent Musk, chief executive of electric vehicle maker Tesla Inc., did an about-face and criticized the token for its energy consumption. Bitcoin fell as much as 10% in the immediate wake of the State Council meeting.
The Reference Shelf
— With assistance by Grant Clark, and Lulu Yilun Chen