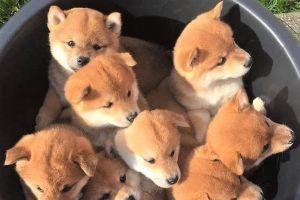 This was one roller coaster of a week! So the usual. One of the things that marked it was DOGE with its massive rally. Unsurprisingly, DOGE crashed, but copydoges were dominating DEX trading. But before Monday morning marked the beginning of the new week, bitcoin and some altcoins went for a walk down the price line, and nearly 10bn worth of trading positions in the crypto derivatives market were liquidated in 24 hours, while amateur crypto traders were disproportionately liquidated. Bitcoin transaction fees hit an ATH after an explosion in China had forced miners offline. We learned that Venmo started supporting BTC and ETH, as well as LTC and BCH. Then ETH hit an ATH. And then the market turned red, but analysts urged people to stay calm. As this was happening, a bunch of people flocked to SafeMoon even when others called it a scam. Meanwhile, Coinbase Pro listed tether, Bitpanda allowed users to invest in tokenized fractional shares, and Thodex traders filed complaints alleging fraud, while the CEO reportedly fled Turkey, with 62 people arrested.
In the meantime, the 113-year-old giant Baillie Gifford injected some USD 100m into Blockchain.com, and the Rothschild family invested in Kraken through its RIT Capital Partners venture. In South Korea, crypto trading volumes outperformed stock market activity for the first time in the nation's history, a gaming giant snapped up a minority stake in Coinone as the gambling charges were dropped, the crackdown on crypto-related fraud will be complete by the end of June, the customs authorities promised their own crypto crackdown, and as the government is targeting kimchi premium crypto sellers by looking into policing international remittances, Woori fell into line. While more users flock to crypto in Argentina and Peru, Chinese central bank deputy governor called BTC an investment alternative, the Bahamas, Cambodia, and China led the CBDC race, while the UK launched a CBDC taskforce. Wyoming, US, is set to recognize DAOs as a new type of limited liability companies", and the former OCC acting head hinted the crypto regulation storm may have passed.
Here's an assortment of the best crypto jokes carefully selected by our best, self-appointed in-house crypto jokes experts.
__________
Hey, CT! What's up?
__
Let's see how this week went in the Cryptoverse.
__
Days started looking similar.
__
A flippening.
__
The week has been rough on the newcomers. Also, welcome, newcomers! It is in fact always like this.
__
Waiting for the return of the shirt-too-tight price level.
__
And aiming to get back to this price of the Best Thing in Cryptolife (BTC).
__
But life coaches tell us there's more to appreciate.
__
Bitcoin Br 💙
__
🥴
__
It's the last time. Definitely. Lesson learned.
__
Ah! The upturned Bart.
__
Much Jeez'z, many love.
I just wanted to let you know that we're gonna make it pic.twitter.com/zkG2JOQgrB

— zore (@itszore) April 21, 2021
__
In case you've any regrets.
__
The analysts and researchers reviewing this report have all agreed that this rig is "adorable."
__
So uneventful.
__
Let's look at what the sources say.
__
Also from the sources:
__
And in regards to Joe Biden's tax plan:
__
Lastly, here's a documentary on a veteran crypto trader behaviour during a dip.