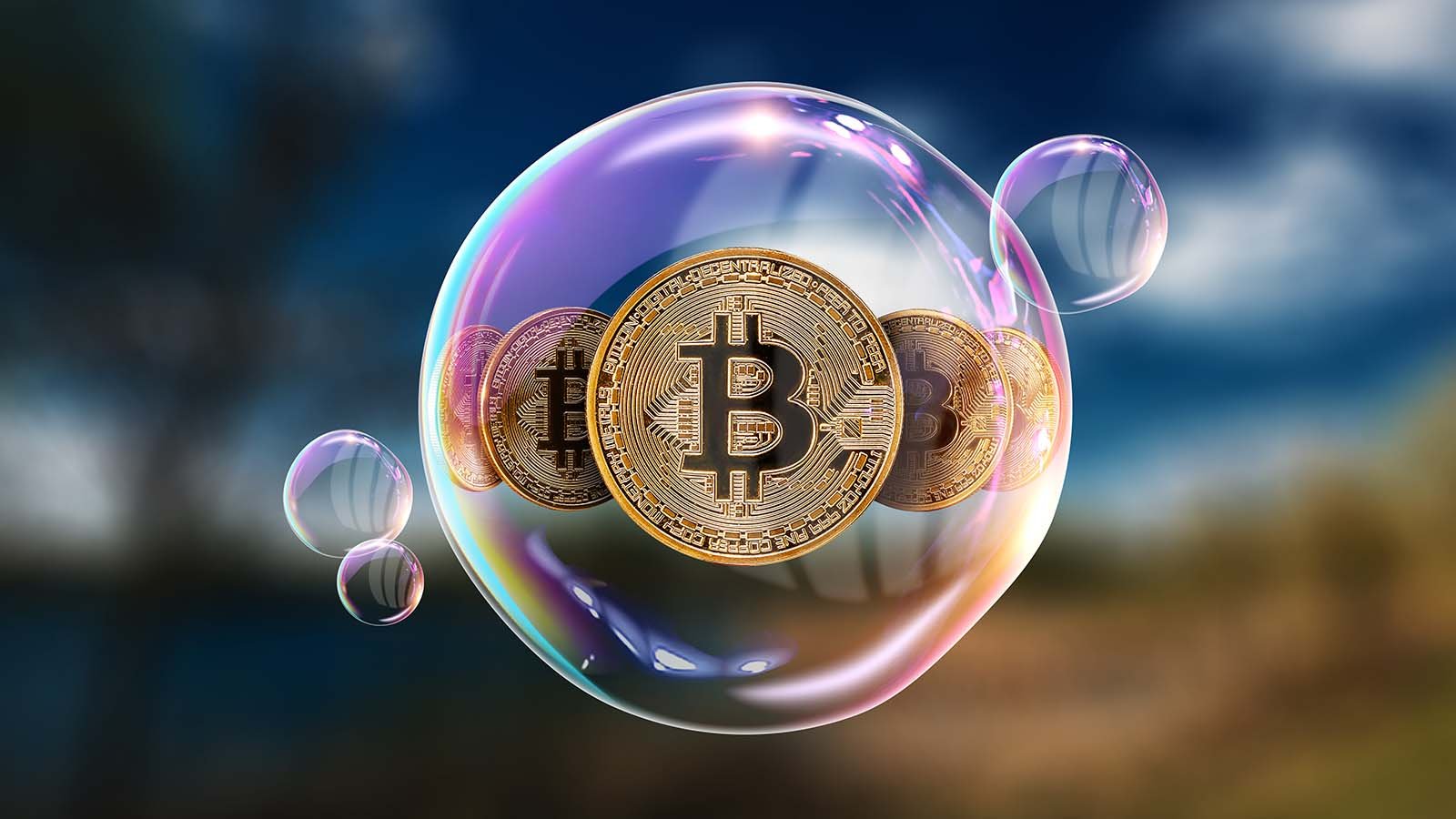 Bitcoin (CCC:BTC-USD) is a cryptocurrency, not a stock, but there are stocks that can benefit from an increase in the Bitcoin price. Marathon Digital Holdings (NASDAQ:MARA) is a good example of this, and MARA stock could be used as a proxy for Bitcoin in a stocks-only portfolio.
However, I'm not suggesting that there will always be a perfect correlation between Marathon Digital Holdings shares and Bitcoin.
Besides, when you invest in a stock, you're really investing in a business. Therefore, before taking a position, you'll want to make sure that Marathon Digital Holdings offers strong value as a business.
As we'll see, there's an argument to be made that the company is making all the right moves and that the shares aren't just a replacement for Bitcoin.
A Closer Look at MARA Stock
Now, I'm not going to pretend that MARA stock shares are cheap in 2021. They've run up hundreds of percentage points during the past year.
As recently as the summer of 2020, the stock was priced at less than $1. At that time, the Bitcoin price wasn't rocketing higher.
As Bitcoin moved up quickly in 2021, however, so did MARA stock. Amazingly, the stock reached a 52-week high of $57.75 on April 5.
Let me tell you, this stock is a fast mover. After hitting its short-term peak, the share price retraced back to $38.93 on April 16.
Moreover, MARA stock has a five-year monthly beta of 4.67. This implies that the stock has historically moved between four and five times as fast as the overall stock market.
For that reason, I would suggest keeping your position size small. Even if you have a positive outlook on Marathon Digital Holdings, the stock is too volatile to "load the boat."
Big-Time Bitcoin Production
It's no exaggeration to say that Marathon Digital Holdings is hoarding Bitcoin mining machines.
Seriously, you've got to see the company's delivery schedule to believe it. Just in April 2021, Marathon Digital Holdings expects to take delivery of 4,800 miners from Bitmain.
If you think that's a lot of mining machines, then check out the anticipated delivery schedule for late 2021 and early 2022:
August: 7,000 miners
September: 8,100 miners
October: 10,500 miners
November: 14,700 miners
December: 24,500 miners
January 2022: 15,200 miners
Normally, I would consider this to be an addiction and would call for an intervention.
Yet, if you're going to invest in a Bitcoin mining business, then you might view the mining-machine hoarding as an opportunity rather than a problem.
Apparently, all of Marathon Digital Holdings' delivered miners are expected to be installed and fully operational by March 31, 2022.
And with that, the company's total mining fleet will include 103,120 miners, which will generate close to 10.37 EH/s (exa-hashes per second).
Hence, if the "more is better" thesis is correct, then Marathon Digital Holdings is well-positioned to lead the crypto-mining field in the coming year.
Jumping into the Pool
Even beyond the equipment scale-up, Marathon Digital Holdings is making its mark by launching the "first Bitcoin mining pool based in North America that is fully compliant with U.S. regulations."
Importantly, these regulations include U.S. anti-money laundering (AML) regulations. Not everyone trusts cryptocurrency, so hopefully this mining pool will help to bolster the blockchain's reputation.
Marathon Digital Holdings Chairman and CEO Merrick Okamoto acknowledges that "many large funds and corporations have expressed concerns over purchasing Bitcoin that may have been tainted by nefarious actors."
To help address this issue, on May 1, Marathon will start to direct 100% of its hash rate to a new mining pool. The focuses of this mining pool will include transparency, legal compliance and independent "auditability."
As I see it, the success of this mining pool would be a win-win for the various stakeholders.
It would benefit Marathon Digital Holdings' shareholders, no doubt. However, the mining pool could also enhance the reputation, legitimacy and adoption of the blockchain globally.
The Bottom Line
Yes, you can own MARA stock shares as a replacement for Bitcoin. Much of the time, the two assets' prices will be strongly correlated.
Just be aware, though, that you're investing in a business, not just a digital asset.
Fortunately, given the company's ambitious pursuit of progress in the crypto-mining field, Marathon Digital Holdings is a business that's worthy of your investment capital.
On the date of publication, David Moadel did not have (either directly or indirectly) any positions in the securities mentioned in this article.