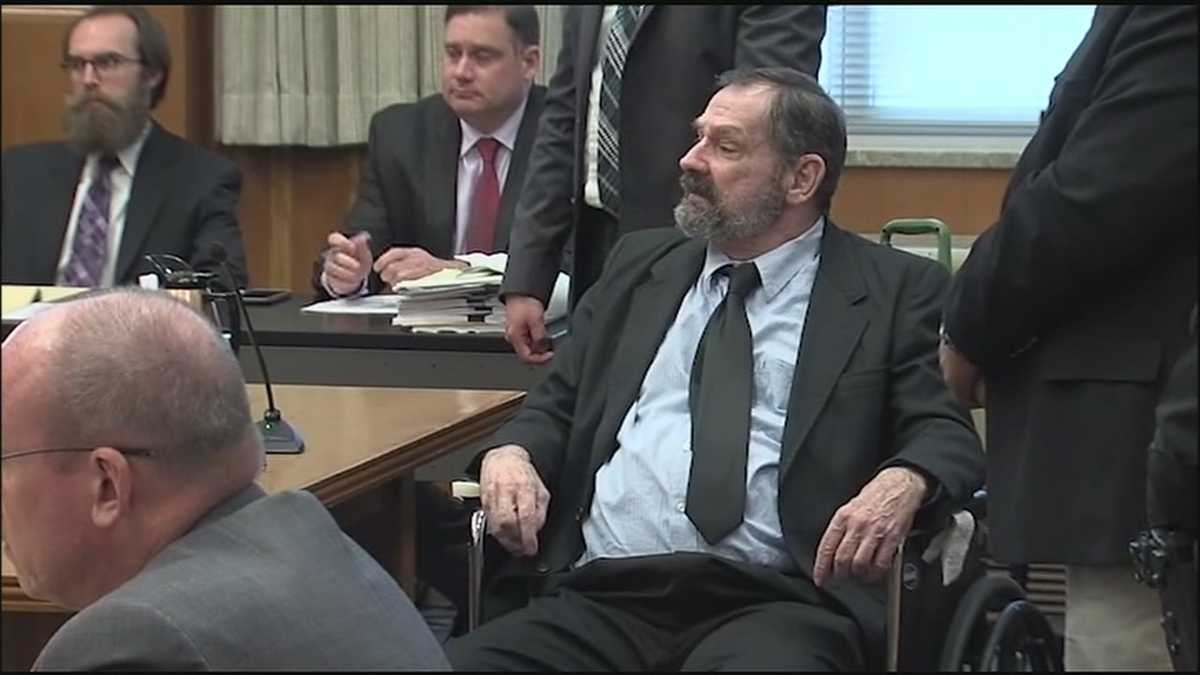 An avowed anti-Semite who fatally shot three people at two suburban Kansas City Jewish sites in 2014 is asking the Kansas Supreme Court to overturn his death sentence. The court is scheduled to hear arguments Monday in Frazier Glenn Miller Jr.'s appeal. He is also known as Frazier Glenn Close and Frazier Glenn Cross. He represented himself at trial and during the penalty phase. Miller's attorneys in the appeal argue the trial court should not have let him represent himself, and that the death penalty is unconstitutional. Miller says he shot the victims because he wanted to kill Jews. His victims were all Christian.Mindy Corporon, who lost her father and son in the shooting released a statement:"We live with April 13, 2014, in our minds and hearts daily. Our beloved family members, William L Corporon, MD and Reat Underwood, as well as another victim, Teresa LaManno lost their lives at that hand of evil. We continue our lifelong healing process finding a new path without them at our side."Learning that hate has no boundaries, we have committed to bringing goodness from the hate that stole our loved ones and shattered our lives. We believe that hate and evil can be overcome with love, kindness, faith and healing. "Holding to that belief, our family created the Faith Always Wins Foundation, dedicated to promoting dialogue for the betterment of our world through kindness, faith, and healing. Focusing on kindness and interfaith understanding, the Faith Always Wins Foundation produces SevenDays® Make a Ripple, Change the World, an annual experience, providing opportunities that encourage all people to increase kindness through knowledge, mindset and behaviors. "This year, SevenDays® Make a Ripple, Change the World is virtual event and runs April 13 – 25. Join us for any one or all of the events online, so you can make ripples of kindness, too. All registration details can be found at www.givesevendays.org. "We want to thank the community for its continued support. Your empathy toward us and others, and your intentional acts of kindness toward others are what inspire us on the hardest days. We especially want to thank those individuals and businesses who support SevenDays® Make a Ripple, Change the World. You volunteers, patrons and participants strengthen our resolve to continue our mission. "Regardless of the outcome of today's legal hearing, we continue to honor the legacies and memories of our loved ones, William Corporon and Reat Underwood. We are lifted by our faith in God, your kind words, and your prayers."
OVERLAND PARK, Kan. —
An avowed anti-Semite who fatally shot three people at two suburban Kansas City Jewish sites in 2014 is asking the Kansas Supreme Court to overturn his death sentence.
The court is scheduled to hear arguments Monday in Frazier Glenn Miller Jr.'s appeal. He is also known as Frazier Glenn Close and Frazier Glenn Cross.
He represented himself at trial and during the penalty phase.
Miller's attorneys in the appeal argue the trial court should not have let him represent himself, and that the death penalty is unconstitutional.
Miller says he shot the victims because he wanted to kill Jews. His victims were all Christian.
Mindy Corporon, who lost her father and son in the shooting released a statement:
"We live with April 13, 2014, in our minds and hearts daily. Our beloved family members, William L Corporon, MD and Reat Underwood, as well as another victim, Teresa LaManno lost their lives at that hand of evil. We continue our lifelong healing process finding a new path without them at our side.
"Learning that hate has no boundaries, we have committed to bringing goodness from the hate that stole our loved ones and shattered our lives. We believe that hate and evil can be overcome with love, kindness, faith and healing.
"Holding to that belief, our family created the Faith Always Wins Foundation, dedicated to promoting dialogue for the betterment of our world through kindness, faith, and healing. Focusing on kindness and interfaith understanding, the Faith Always Wins Foundation produces SevenDays® Make a Ripple, Change the World, an annual experience, providing opportunities that encourage all people to increase kindness through knowledge, mindset and behaviors.
"This year, SevenDays® Make a Ripple, Change the World is virtual event and runs April 13 – 25. Join us for any one or all of the events online, so you can make ripples of kindness, too. All registration details can be found at www.givesevendays.org.
"We want to thank the community for its continued support. Your empathy toward us and others, and your intentional acts of kindness toward others are what inspire us on the hardest days. We especially want to thank those individuals and businesses who support SevenDays® Make a Ripple, Change the World. You volunteers, patrons and participants strengthen our resolve to continue our mission.
"Regardless of the outcome of today's legal hearing, we continue to honor the legacies and memories of our loved ones, William Corporon and Reat Underwood. We are lifted by our faith in God, your kind words, and your prayers."