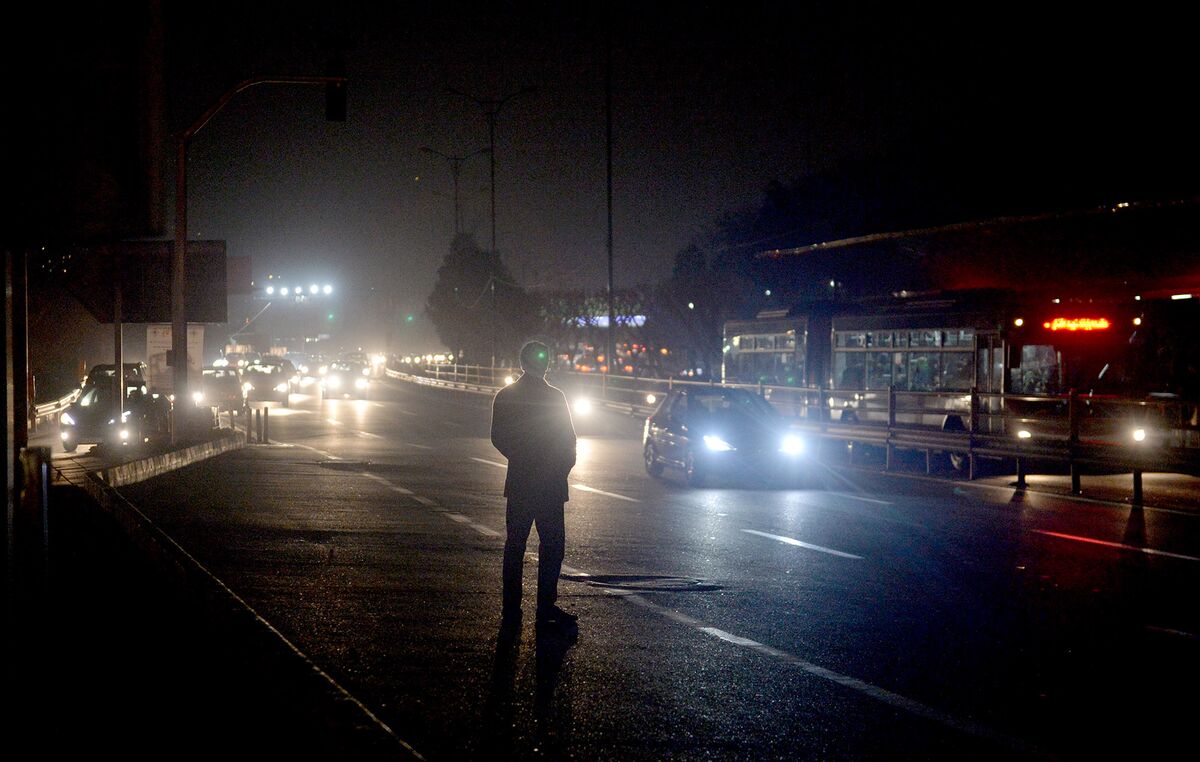 [ad_1]

Dry weather, a drop in electricity generation and a surge in illegal cryptocurrency mining are playing havoc with Iran's power grid.
Iran's power minister, Reza Ardakanian, said a one million increase in the number of new users since last year — due to in increase in manufacturing facilities as well as cryptocurrency mining — had sent daily consumption soaring compared to last year, with only 16% of the added volume attributable to licensed, legal miners, the Iranian Labour News Agency reported on Tuesday.
Officials have also blamed unusually low rainfall and the early onset of a particularly hot summer for a substantial drop in water levels at dams, knocking supply from hydroelectricity plants by about half since March 20, according to figures published by Iran's state-run grid operator, known as Tavanir.
Iran Enlists Its Spies to Hunt Down Power-Hungry Bitcoin Miners
The government's been cracking down on illegal cryptocurrency miners in an effort to relieve pressure on the power grid. Mohammadhassan Motevallizadeh, the chief executive of Tavanir, has said staffers have even been shot at while trying to access suspected illegal mining facilities, the semi-official KhabarOnline quoted him as saying.
The blackouts follow an unprecedented round of winter outages in January that officials also blamed partly on cryptocurrency mining and a shortage in natural gas supplies.
The crisis comes as Iran is trying to negotiate the revival of its 2015 nuclear deal with world powers and the removal of thousands of U.S. sanctions that have severely hampered the country's ability to attract much-needed investment in its civilian infrastructure.
Bitcoin, Blackouts and Smog Are Exacerbating Iran's Virus Woes
Blackouts in arid summer weather are common in Iran. But residents in the Middle East's second-largest capital city say it's never been this bad.
"The shortest outage I've had so far is three hours and I've had two a day for three days," said Nazanin, finance manager at a small marketing company in Tehran that depends on online operations.
Tavanir reported record levels of electricity consumption in Tehran over the past week, the semi-official Iranian Students' News Agency said. It's affected the ability of some healthcare centers to maintain cold-storage facilities for the coronavirus vaccine, lawmaker Mohammadali Mohseni Bandpayi told ISNA on Monday.
The Health Ministry denied hospitals have been affected.
— With assistance by Patrick Sykes, and Arsalan Shahla
[ad_2]