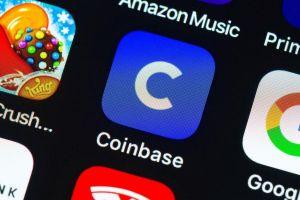 Get your daily, bite-sized digest of cryptoasset and blockchain-related news – investigating the stories flying under the radar of today's crypto news.
Exchanges news
Deutsche Boerse said it would de-list the shares of Coinbase (COIN) from its Xetra trading system and the Frankfurt stock exchange by end of Friday's trading session, Reuters reported. "The reason for the de-listing is a missing reference data for these shares," Deutsche Boerse said, adding the de-listing would apply until further notice.
Turkish crypto exchange Thodex abruptly halted trading on Wednesday citing an unspecified partnership transaction, spurring complaints from users who can't access their digital assets, Bloomberg reported. Services will remain shut for about five working days while the share transfer is completed, but users needn't worry about their investments, per the exchange.
Gemini said that the total cryptocurrency held in their custody surpassed USD 25bn and has more than doubled this year.
Blockchain and DLT news
IOTA Foundation said it is today completing an important upgrade, Chrysalis. It moves IOTA (MIOTA) out of the experimental phase and into an enterprise-ready ecosystem that is open for real-world use cases, touching on all aspects of IOTA, including wallets, libraries, software implementations, and security protocols – laying the foundation for the upcoming Coordicide upgrade, estimated for the end of 2021. The launch of Chrysalis will take place on April 28, and there will be a one-week token migration phase before that, starting with April 21.
Three luxury companies – Louis Vuitton parent firm LVMH, Prada, and Richemont-owned Cartier – revealed the Aura Blockchain Consortium, described by the press release as "the world's first global luxury blockchain." This is a solution to the competitors' shared challenges of communicating information on authenticity, responsible sourcing. Aura is open to all luxury brands, not just the founders, they said.
Economics news
The US White House is preparing another massive spending proposal, expected to address the so-called human infrastructure like child care and family care programs, with a price tag that could hit USD 1trn, reported The Hill. The US President Joe Biden is expected to outline his American Families Plan proposal before delivering a joint address to Congress on April 28, but the White House has not provided details on the plan yet.
Investments news
Digital Asset Holdings, the blockchain software developer that caters to corporate applications, said it has raised over USD 120m in Series D funding from 7RIDGE and Eldridge. The company said it will use this financing to continue to expand its team globally by 50% this year and will also enhance its product portfolio with a new interoperability protocol.
Ark Investment Management on Tuesday bought another 236,348 shares of Coinbase, worth some USD 75.8m, reported the Market Insider. Coinbase shares closed 3.66% lower at USD 320.82 on Tuesday, giving the exchange a market capitalization of USD 63.91bn.
Galaxy Digital, the crypto-focused financial services firm run by Michael Novogratz, is in advanced discussions to buy the US-regulated crypto custody company BitGo, Coindesk reported, citing undisclosed people familiar with the situation. Details of the deal are unclear at this stage, but a traditional financial firm may also be involved alongside Galaxy, it added.
Mining news
A manufacturer of Bitcoin (BTC) mining equipment, China-based Canaan, will be supplying 11,760 units of its next-generation A1246 ASIC AvalonMiners to digital infrastructure provider, US-listed Mawson Infrastructure Group Inc. Throughout 2021, Canaan's ASIC bitcoin miners will be shipped and installed across Mawson's mining facilities, adding an additional 1.05EH to the existing Bitcoin mining operations, said the emailed press release.
Adoption news
BitGo said it has surpassed USD 700m of total Crime/Excess Specie insurance capacity. Last year, the company offered the ability to purchase their own dedicated excess limits above BitGo's USD 100m "all customer" Crime/Specie policy at pre-agreed rates. "Due to strong demand from institutional custody customers, BitGo's Dedicated Customer Excess Specie insurance offering has expanded by over USD 600m to emerge as the largest in-force cold storage Specie program placed to date," they said.
DeFi news
Decentralized lending protocol Cream Finance (CREAM) announced a new security campaign in collaboration with decentralized finance (DeFi) platforms Immunefi, Armor, and DeFiSafety to bring stronger security to its protocol and the wider DeFi ecosystem. The security campaign begins this week with the launch of a USD 1.5m bug bounty program, with Immunefi, focused on strengthening Cream's protocol, API, and website security.
Karura, the DeFi parachain built for Kusama, the canary network of Polkadot (DOT), by the Acala Foundation, has integrated Chainlink (LINK) price feeds that provide Karura smart contract developers with financial market data directly on-chain. Developers can use that data to start building DeFi applications and products across numerous use cases like derivatives, lending, stablecoins, asset management, and more, they said. Acala is "the all-in-one DeFi hub" of Polkadot.
Career news
Stephen Bearpark has joined the Bitstamp exchange as their new Chief Financial Officer. "Stephen joins us from Amazon, where he held the role of Finance Director for the past three years," the company said.
Credit: Source link