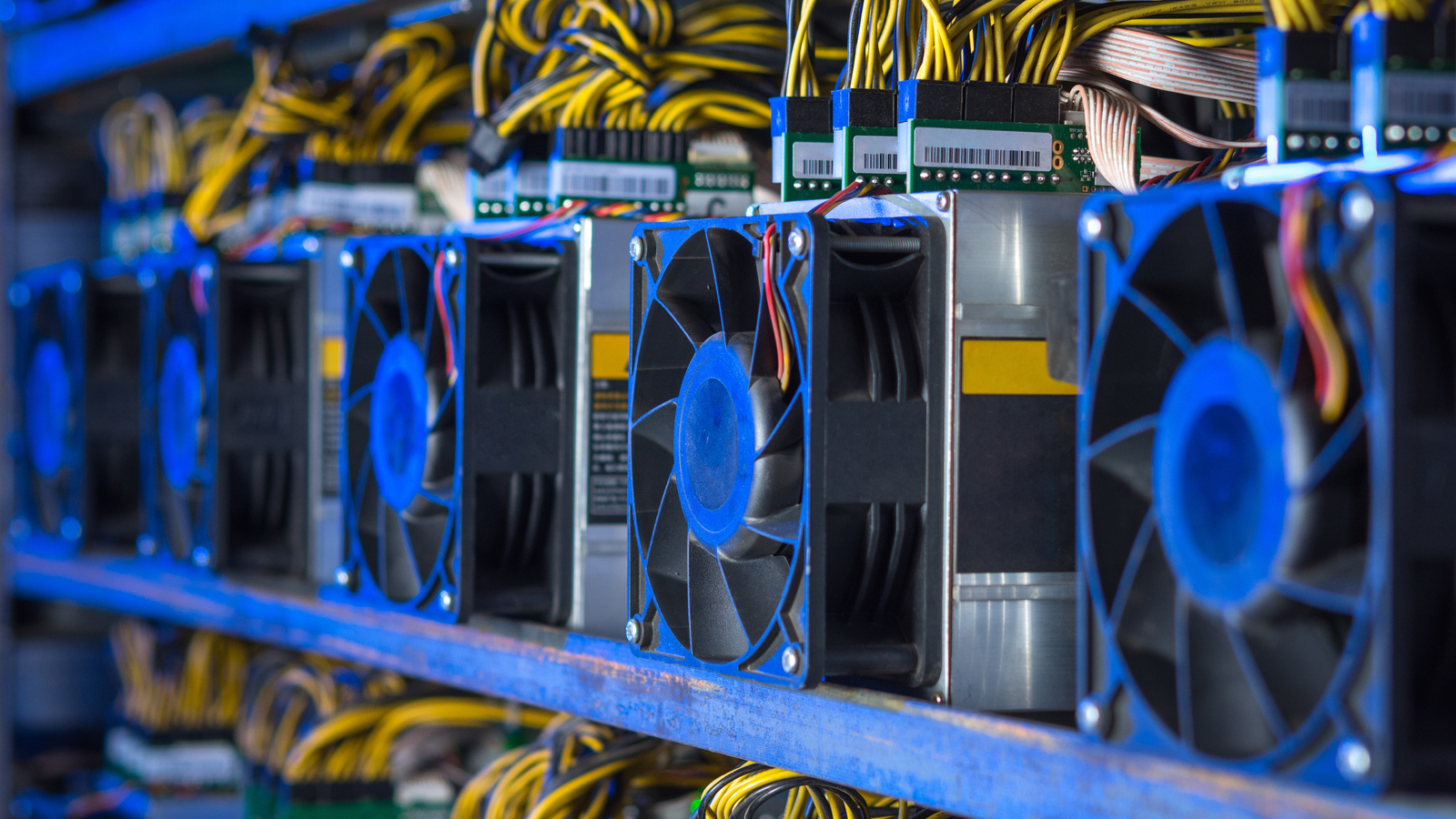 On Monday, Support.com (NASDAQ:SPRT) stock rocketed 250% after announcing a merger with Greenidge Generation Holding, an integrated Bitcoin mining firm. The moves might remind skeptics of the 2018 Bitcoin mania when a beverage maker tripled its stock overnight by renaming themselves "Long Island Blockchain." SPRT stock, a customer support firm with no significant crypto experience, looks reminiscent of such market euphoria.
But look deeper and Support.com has all the reasons – both terrifying and logical – to hit $15.
With competing Bitcoin mining firms trading at far higher multiples, the California-based firm looks downright cheap in comparison. And once the pendulum swings the other way in this notoriously cyclical business, don't be surprised when SPRT stock finds itself trading down with its newfound peers.
A Merger of Unequals
At first glance, the merger looks terrible for Support.com. Existing shareholders will lose control of their 24-year-old customer service firm and find themselves thrown into a completely unrelated business. All for an 8% ownership sliver of a Bitcoin mining company with a 106 MW gas power plant attached.
A deeper dive, however, shows some logic to the madness. According to the merger press release, Support.com will pay cash and shares for an 8% ownership in the combined firm. The cash portion values Greenidge at $1.1 billion, a significant discount to Riot Blockchain (NASDAQ:RIOT) and Marathon Digital Holdings (NASDAQ:MARA). The stock, meanwhile, pegs Greenidge even cheaper at $860 million.
And the discount matters.
By valuing Greenidge at a significant discount to peers, Support.com essentially guaranteed upside for its shareholders. So, even though it's only receiving 8% of a Bitcoin mining operation, today's crypto market is so hot that the stock shot up anyway.
What's SPRT Stock Worth?
Valuing SPRT at $15 requires an unshakable belief that the markets fairly value the other Bitcoin miners. It's a major stretch for any traditional investor, but doing that provides the groundwork for building a variation of the merger-arbitrage hedge fund strategy.
Today, Riot and Marathon both trade close to a $3.75 billion enterprise value. Each has around 1.0 exahash/second (EH/s) mining capacity – roughly the same as Greenidge's 1.1 EH/s. Finicky investors can also throw in Greenidge's $50 million power plant to the firm's value, but it's a rounding error in the grand scheme of crypto mining.
Once you consider cash and SPRT's untouched market cap, that makes SPRT's 8% ownership stake worth almost $300 million, or $15/share. For a company that traded at just $2 last Friday, that's a phenomenal one-day return.
Pitfalls to Simplistic Investing
There are, however, many caveats to the tantalizing 100% upside from here.
Accounting. The most obvious issue is that investors don't know whether Greenidge has a pristine balance sheet or is drowning in debt. Greenidge' parent could also offload debt to the entity.
Merger probability. Even though SPRT has already lined up 30% of its shareholders to vote "yes" to a merger, either side could still make merger talks collapse.
Pricing stability. Bitcoin mining is a notoriously cyclical business, and investor sentiment has priced these firms as if good times will never end.
The final point deserves special mention. Bitcoin mining is a commoditized business that relies on cheap power, access to mining gear and rising cryptocurrency prices. That's because miners are an operationally leveraged play on the underlying material they mine; high prices mean high profits.
But just like their real-world counterparts in metals and mining, these digital firms are also prone to boom-and-bust cycles. In 2018, Bitcoin's fall caused crypto mining companies to lose 95% or more of their market value in less than a year. And if Bitcoin prices fall again, many of these miners will realize they've badly overpaid for the latest mining kit.
Few show this better than Marathon Patent Group. The firm now plans to have 10.36 EH/s capacity by the end of the year once they install 70,000 more miners. And instead of hedging their bets by selling Bitcoin futures (as most agricultural and mining companies do), Marathon has doubled down through buying Bitcoin instead.
Risks of Hot Investing
SPRT stock may continue rising in the short term. The company's $130 million market cap still woefully underestimates the 1.1 EH/s firm it will eventually become. But there are also other ways to play the stock.
Those looking to play "hedge fund for a day" might try their hand at a a modified merger arbitrage strategy – buying (or shorting) Support.com in expectation that the merger will (or will not) go through. Riot and Marathon provide reasonable counterbalancing trades. Others who are in it for Bitcoin's rise might consider Bitcoin call options as well. These "weapons of mass destruction" provide an even cleaner way for the truly adventurous to bet on crypto's rise.
Just don't buy SPRT and then ignore the stock completely. Because no matter how much you love cryptocurrency, the harsh economic realities of Bitcoin mining will eventually catch up to the hottest players who forgot to diversify their business. And we won't know what path Greenidge will take.
On the date of publication, Tom Yeung did not have (either directly or indirectly) any positions in the securities mentioned in this article.
Tom Yeung, CFA, is a registered investment advisor on a mission to bring simplicity to the world of investing.