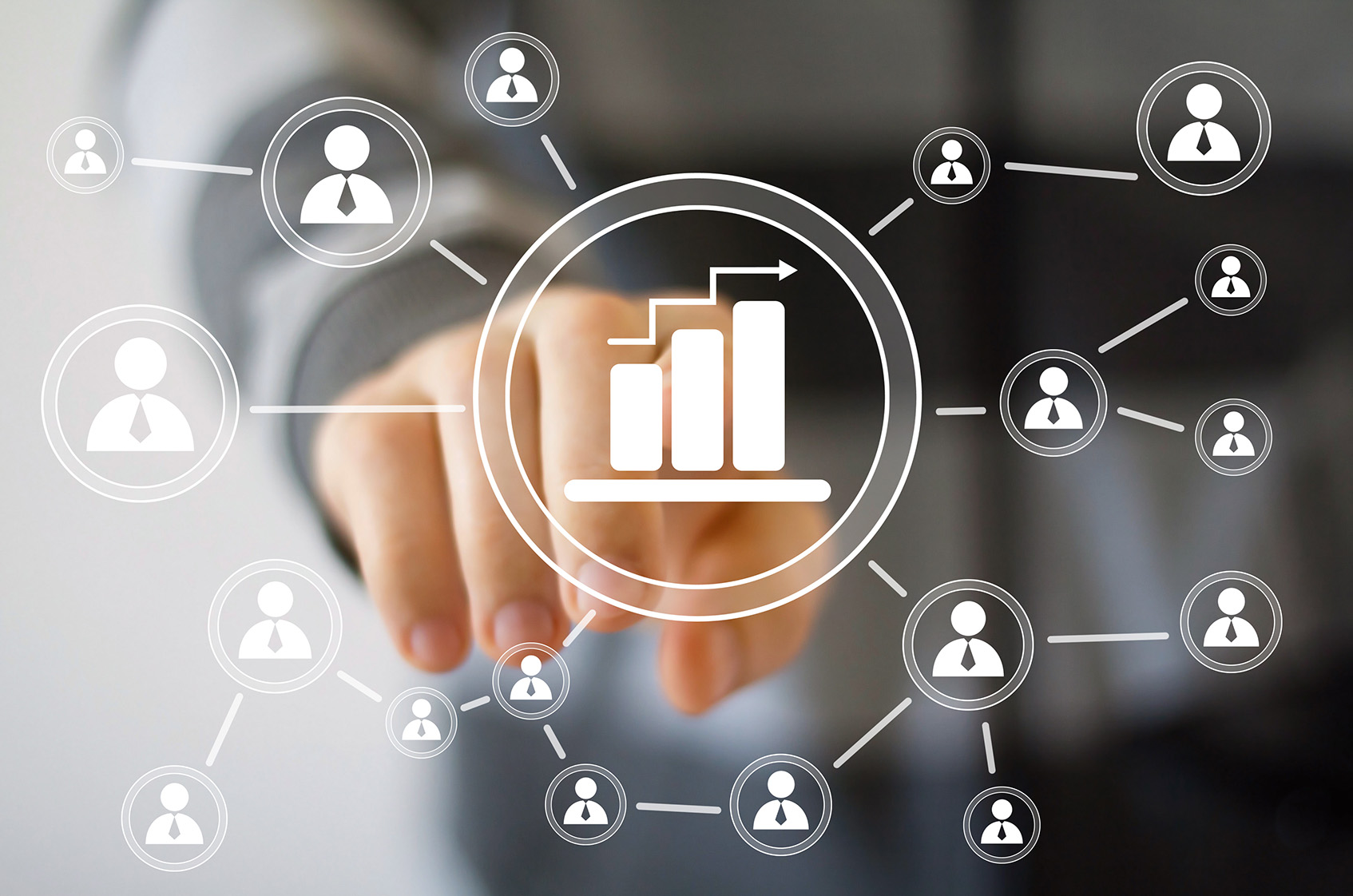 Cloud Nine Web3 Technologies Inc. (CSE:CNI) receives 50% of whatever cryptocurrency their large decentralized army is mining on a monthly recurring basis
Keith Schaefer, Investing Whisperer | March 31, 2021 | SmallCapPower: Cloud Nine Web3 Technologies Inc. (CSE:CNI) is building a decentralized army of retail bitcoin miners—retail investors—soon to be one hundred thousand strong.
(The following article was originally published on investingwhisperer.com)
This is what investors love to see: Companies building decentralized platforms with large dedicated user bases are getting HUGE valuations in the marketplace.
Cloud Nine's technology allows retail investors to have the unused parts of their computers mine bitcoin—or any cryptocurrency—as part of a much larger, decentralized "army" of like-minded investors.  CNI creates this army with nobody having any cash outlay.
But then the cash flow starts to roll in—for both the army and for Cloud Nine. Cloud Nine receives 50% of whatever cryptocurrency that their large decentralized army is mining on a monthly recurring basis.
For me, that's The Big Deal about Cloud Nine—they don't exist to mine bitcoin.  They are creating a platform that their army can charge from whenever and wherever—going after whatever is the most lucrative in crypto at the time.
It reminds me so much of the retail Reddit crowd—where a large "army" of retail investors started to hold huge sway in the stock markets a few weeks ago.
The Reddit platform has built an army of 6 million retail investors on its "Wall Street Bets" sub-reddit alone.  As a private company, Reddit is estimated to be worth at least US$6 Billion.
And now a new army is assembling—but to work for each other.
In just weeks, Cloud Nine will be launching their Limitless desktop and mobile platform, which currently has 10,000—ten thousand—beta users.
And a wait list of 100,000—ONE HUNDRED THOUSAND—people.  The more people on the network, the more crypto—bitcoin or other crypto—they can mine.
"As a company, we are unlike any other," says Sefton Fincham, President of Cloud Nine. "We're building a decentralized network of users through their computers–that as an army becomes way more effective and efficient in mining crypto."
For the user, Limitless is so simple—download the software and you can open an account in less than five minutes.  Most important, you don't have to put any money in it!
And within minutes, your computer's unused bandwidth, can be mining cryptocurrencies and transferring it to your Limitless wallet.
Users of the Limitless platform will be able to mine crypto-coins RIGHT AWAY, and the coins will be automatically dumped into their wallet RIGHT AWAY.
Retail investors get SAME DAY GRATIFICATION. And after setting up the software to mine the coins, there is NO work required (except to check the dashboard to see how much money you made).
No credit card, no bank transfer—just a gateway to earning digital coins by hooking up the Limitless platform to your computer.
I think that has the potential to grow the Limitless platform very quickly.  Recent history is showing that the stock market values these fast-growing platforms a) at high values and b) very quickly.
Look at one of my big successes—Voyager Digital (CSE:VYGR). Voyager has a verified user base of 605,000 and a market valuation of CAD$4.2 billion!
That means the market "values" each of its customers at nearly CAD $7,000.
Should Cloud Nine quickly create this private army of 100,000 miners, the Market has shown that—in this crazy crypto market—that will get valued quickly.
Voyager is a cryptocurrency exchange that pays its customer interest on the digital coin deposits. It too offers its user base a chance to earn some extra cash, although not by mining.
But the business model is VERY SIMILAR, and the customer base is ALMOST IDENTICAL.
The Big Difference is—with VYGR, you're using your own cash to trade (gamble?) bitcoin.  With Cloud Nine, retail investors are getting a risk-free way to make some money while they sleep.
Who do you think has the "stickier" business model?  Cloud Nine does.
So I think the Market could value Cloud Nine's model at least on an even par with a company like VYGR…but Cloud Nine has to show the speedy growth as well.  With that 100,000-person backlog, it could happen fast.
Retail investors get to be part of Cloud Nine's Army as a true Private.  What I mean by that is—inside Cloud Nine's VPN (Virtual Private Network) nobody knows who you are or how much bitcoin (or whatever CNI is mining at the time) you're mining.
That anonymity—and the free money—is attracting A LOT of people.  This platform is only now being launched. This is ground floor!
Now there is one part of the Cloud Nine story that I think North Americans will woefully underappreciate: you can mine Bitcoin–from anywhere in the world.
That's a big deal for people living in countries with governments that are not "friendly" towards crypto.  There are a LOT of countries where electricity rates are cheap (good for mining crypto) but governments are not happy about their citizens profiting from crypto.
There are literally tens of millions of people in second and third-world countries who don't have passports or drivers licenses—which are needed to be part of the bitcoin economy.
Obviously, the cost of living in these countries is much less than North America—so the money they receive through Cloud Nine goes A LOT farther.  So, they get to stay anonymous, and their financial incentive to be on this system—with no upfront payment or cost—is HUGE.
I think the potential for Cloud Nine's customer base is near LIMITLESS. It's global, it has low barrier to entry (for customers, not competitors!) and right now it can be very profitable.
At present, bitcoin miners are making more than $50 Million USD A DAY!
Everyone knows bitcoin mining stocks have been red-hot…DMG Blockchain (TSXV:DMG) is up from 8 cents to $2.50 (3000% gain) since September 2020.
Bitfarms (TSXV:BITF), in six months, is up from 36 cents to nearly $7.00 (almost 2000%).  So part of Cloud Nine's future valuation will come from that.
But to me, the bitcoin mining is only the first part of the Cloud Nine story—and only part of its valuation potential.
Like I said earlier, Cloud Nine is a platform for crypto-miners. It's a platform for people who want to mine bitcoin..or Ethereum…or many other crypto-coins.
Cloud Nine miners will be able to mine other coins such as Ethereum (daily mining revenue $30 million)  and other altcoins that most people haven't heard of (but are very profitable).
Crypto-mining is now close to being a $100 million a day industry.
Work the numbers. If Cloud Nine's decentralized army can capture ONE PERCENT market share, that's $365 million a year.
That's more than $50 USD million (CAD$62.5 million) a year TO START. But there's one more thing that could be even more powerful for the Stock Market.
Decentralization Is A Big Meme
COVID accelerated One Big Trend in the Market—Investing Memes.  The Stay-At-Home Meme, the Back-To-Work Meme, the Electric Vehicle Meme, the ESG Meme…stocks that were in these memes did EXTREMELY well in the last few years.
They are simple, broad ideas with global reach—and they EMPOWER people.  That's important.
I wouldn't call Decentralization a Big Meme yet…but it sure could be.  If this catches on, I can't think of a better junior name than Cloud Nine for that.  It creates Big Numbers, and it's empowering.
Investors are now very open to, and quick to value, companies with a clear path to A Big Meme.
Decentralized communities have the potential to be one of The Big Ideas in finance for the next decade.
These communities empower regular people. Companies like Cloud Nine build these communities, and in the process creating armies that can be harnessed for the greater collective good by enriching EVERYONE.
These companies are NOT being created by Wall Street Bankers. Reddit started out in the wilderness. Telegram came from Russia.
So, on top of bitcoin mining, and on top of a value-per-member, Big Ideas can have value.  You get a BIG premium if you're a market leader.
Cloud Nine is set to become the first BIG market leader in decentralized communities.
The potential here is truly LIMITLESS.  And it's going to get realized immediately, with the first 100,000-strong army of bitcoin miners start marching.  Investors be ready.
Cloud Nine Web3 Technologies Inc (CNI-CSE; CLGUF-OTC) has reviewed and sponsored this article. The information in this newsletter does not constitute an offer to sell or a solicitation of an offer to buy any securities of a corporation or entity, including U.S. Traded Securities or U.S. Quoted Securities, in the United States or to U.S. Persons. Securities may not be offered or sold in the United States except in compliance with the registration requirements of the Securities Act and applicable U.S. state securities laws or pursuant to an exemption therefrom. Any public offering of securities in the United States may only be made by means of a prospectus containing detailed information about the corporation or entity and its management as well as financial statements. No securities regulatory authority in the United States has either approved or disapproved of the contents of any newsletter. 
Keith Schaefer is not registered with the United States Securities and Exchange Commission (the "SEC"): as a "broker-dealer" under the Exchange Act, as an "investment adviser" under the Investment Advisers Act of 1940, or in any other capacity. He is also not registered with any state securities commission or authority as a broker-dealer or investment advisor or in any other capacity.
To read our full disclosure, please click on the button below:
The Content contained on this page (including any facts, views, opinions, recommendations, description of, or references to, products or securities) made available by SmallCapPower/Ubika Research is for information purposes only and is not tailored to the needs or circumstances of any particular person. Any mention of a particular security is merely a general discussion of the merits and risks associated there with and is not to be used or construed as an offer to sell, a solicitation of an offer to buy, or an endorsement, recommendation, or sponsorship of any entity or security by SmallCapPower/Ubika Research. The Reader should apply his/her own judgment in making any use of any Content, including, without limitation, the use of any information contained therein as the basis for any conclusions. The Reader bears responsibility for his/her own investment research and decisions. Before making any investment decision, it is strongly recommended that you seek outside advice from a qualified investment advisor. SmallCapPower/Ubika Research does not provide or guarantee any financial, legal, tax, or accounting advice or advice regarding the suitability, profitability, or potential value of any particular investment, security, or information source. Ubika and/or its affiliates and/or their respective officers, directors or employees may from time to time acquire, hold or sell securities and/or commodities and/or commodity futures contracts in certain underlying companies mentioned in this site and which may also be clients of Ubika's affiliates. In such instances, Ubika and/or its affiliates and/or their respective officers, directors or employees will use all reasonable efforts to avoid engaging in activities that would lead to conflicts of interest and Ubika and/or its affiliates will use all reasonable efforts to comply with conflicts of interest disclosures and regulations to minimize the conflict.