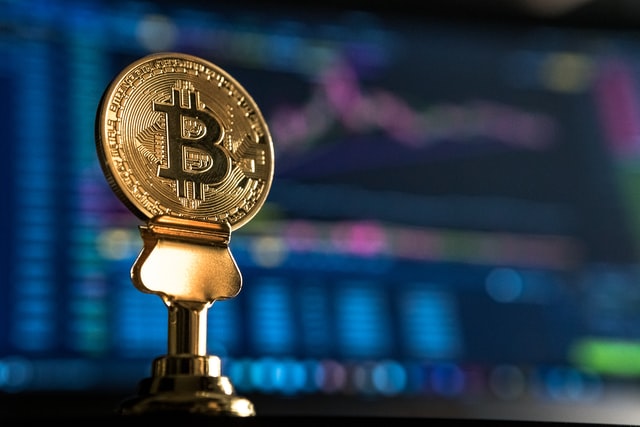 Scott Conger, the Mayor of Jackson, Tennessee said the city is looking into giving its employees the option to be paid in cryptocurrency as well as mining Bitcoin.
He tweeted: "What does the future of cryptocurrency look like for the city of Jackson? We're exploring payroll conversions for our employees. Even more exciting – we're seriously exploring mining Bitcoin to add to our balance sheet."
Conger is following the lead of Miami Mayor Francis Suarez who has pledged to turn Miami into a hub for crypto-innovation. Alongside seeking to draw Bitcoin companies to the area, Suarez has floated the idea of paying city employees and investing treasury in the cryptocurrency. City commissioners voted to study the proposals and cryptocurrency could also be explored at the county level as a form of payment for local taxes.
"New industrial revolution"
Like Suarez, Conger changed his Twitter picture to include red laser eyes, a trend among cryptocurrency supporters.
Conger said he believes that: "Local government will lead the way in Bitcoin adoption, and along with it, usher in a new industrial revolution with sustainable economies that will help close the wealth gap."
Local government will lead the way in #Bitcoin adoption, and along with it, usher in a new industrial revolution with sustainable economies that will help close the wealth gap. 🚀🚀🚀

— Mayor Scott Conger (@MayorConger) April 22, 2021
According to a survey by The Harris Poll, more than one in ten US adults have never heard of cryptocurrencies such as Bitcoin, Ethereum and Dogecoin. Six in ten people who had heard of them said they had little or no understanding of how they work, and 43 percent expressed doubts about their legitimacy as a form of payment.
But Mayor Suarez recently told Cities Today: "The easiest, cheapest way to teach people about Bitcoin — or anything for that matter — is by making it more culturally pervasive, and that starts with accessibility. By making Bitcoin an option for paying bills or even compensation, we spur the conversation and people will have a natural inclination to learn what it is."
Hurdles
Jonathan Reichental, former CIO for the City of Palo Alto and author of Smart Cities for Dummies, told Cities Today: "Announcing that your city will potentially pay employees using Bitcoin and become a possible Bitcoin mining town makes for compelling city marketing. It elevates a Mayor in that it shows s/he is a big thinker and understands the possibilities of technology and cryptocurrency."
However, he said: "A realistic implementation of this is not immediately within reach. Significant hurdles exist."
For instance, he explained that while it might be possible for a city to become a Bitcoin mining organisation, it will be up against significant competition around the world. Further, voters may not be comfortable with the investment required for the hardware and the risk of no positive outcome.
"The payroll idea is significantly more problematic," Reichental said, noting: "There's so much volatility in Bitcoin, who would want the risk of their income tied to something that could drop in value in minutes and be worth a lot less?"
He said an "education process" is required, too: "Telling an employee you're going to get Bitcoin as part of your compensation will be meaningless for many and will be rejected."
Low-risk options
Reichental, who is also the creator of the Cryptocurrency Foundations course on LinkedIn, said a more realistic place for cities to start could be to encourage some local programmes to accept Bitcoin for various services.
"By exploring some low-risk retail opportunities, the community would learn about Bitcoin and they would grow their skills and confidence in the technology," he said, adding that cities should also consider other cryptocurrencies, such as USD Coin (USDC), which is pegged to the US dollar.
"Having a city focus on cryptocurrency as an emerging industry is a good idea," Reichental concluded. "The world of crypto, and blockchain more broadly, is a growth industry and can provide good-paying jobs and excellent branding for a city."
The issue of Bitcoin's energy consumption and the potential environmental impact is also one that mayors will need to address with residents and other city stakeholders.
Image: André François McKenzie on Unsplash