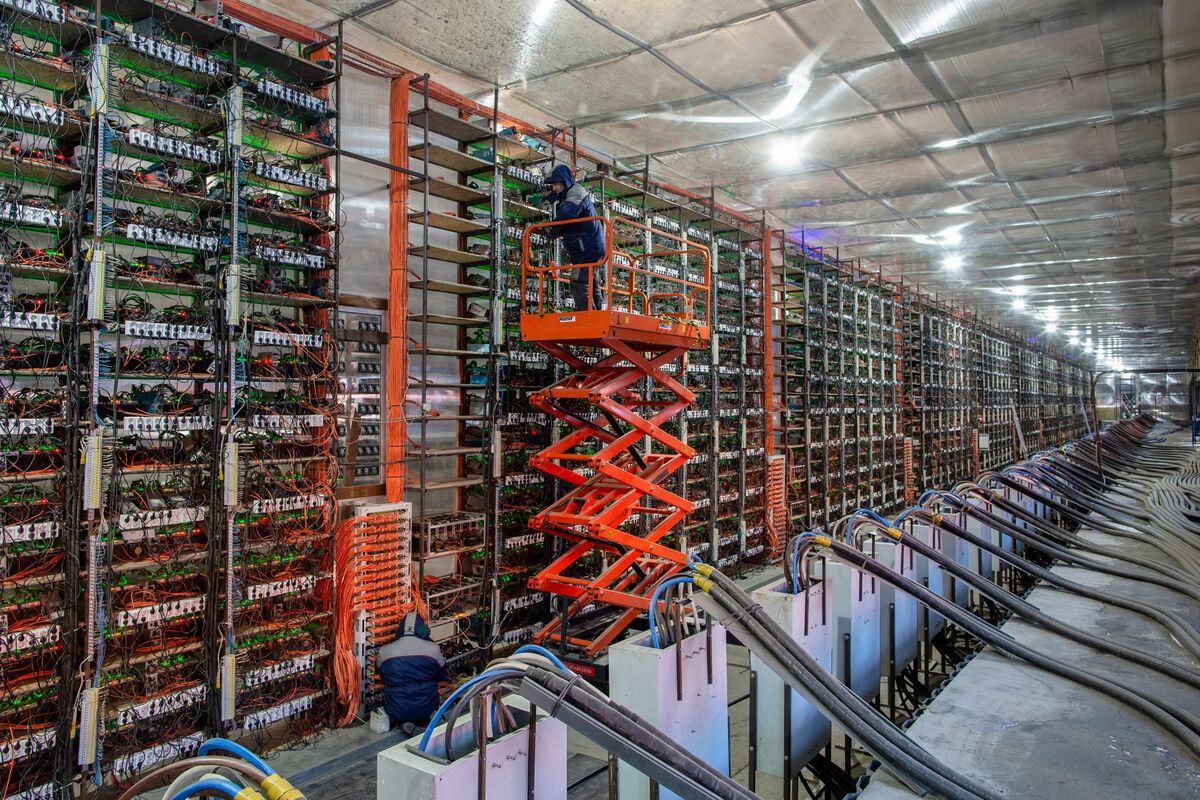 Follow us @crypto for our full coverage.
Bitcoin mining is often decried as a highly energy-intensive activity. But Cathie Wood's ARK Investment Management LLC has done some new research that maintains it isn't as environmentally damaging as some claim.
The argument is that Bitcoin mining could encourage investment in solar energy systems, enabling renewables to fulfill a higher percentage of demand from the energy grid at a constant cost of electricity, according to a post from ARK research director Brett Winton, who credited Yassine Elmandjra and Sam Korus as co-authors. With the largest cryptocurrency in the mix, energy providers could play the arbitrage between electricity prices and Bitcoin prices, as well as sell surplus solar — and supply almost all grid power demands without lowering profitability, they said.
"All else equal, with Bitcoin mining, we believe renewable energy should be able to provision a large percentage of any locality's power economically," the post said. "As a follow-on effect, cost declines associated with scaling renewables could accelerate, leaving them even more economically competitive at equilibrium."
Still, the assertions in the research run counter to much of what's been suggested by others. Citigroup Inc. recently said Bitcoin's power consumption has jumped 66-fold since 2015, and BCA Research Inc. said environmental concerns were likely to erode the token's value over time.
Read more: Bitcoin Is an Incredibly Dirty Business: Lionel Laurent
ARK has invested actively in cryptocurrency-related stocks, the latest being via purchases of Coinbase Global Inc. shares after it listed on the Nasdaq. And Wood said in a panel discussion that Bitcoin's market value could go much higher than $1 trillion, a milestone it reached just recently. Square Inc., which Wood cited in a Twitter post as collaborating on the research, has been buying Bitcoin and says crypto is a growing part of its business through the use of its Cash App for Bitcoin transactions.
Critics "assert that the computation required to secure Bitcoin, even if necessary, is environmentally damaging and ruining the planet," the ARK research said. "We believe that the opposite is true: a world with Bitcoin is a world that, at equilibrium, generates more electricity from renewable carbon-free sources."
— With assistance by Max Zimmerman