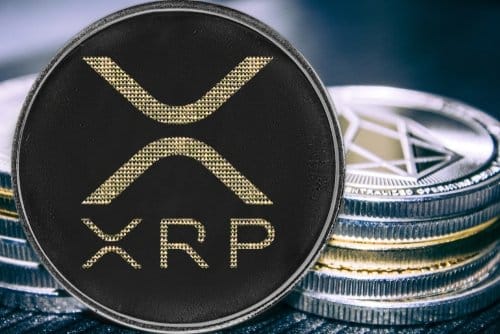 Ripple price has been in a bullish trend for a while now – and the trend may continue while above the rising trendline. However, dark clouds appear on the horizon, as a triangle as a reversal pattern calls for caution.
Such triangles usually form at the top of a trend, but also before long-term consolidations. In terms of the Elliott waves theory patterns, such a triangle that reverses the price action is part of a flat pattern or a complex horizontal one.
The problem with the Ripple price comes from the comparison with the previous two triangular patterns. They acted as continuation patterns – pennants. A continuation pattern above a rising trendline is bullish enough to warrant a move to higher highs – which actually happened.
Only now, the triangle broke lower, and the price threatens to break below the rising trendline. The key area seen below is decisive for the short-to-medium term price action.
If the cryptocurrency market tops during the week Coinbase became a publicly listed company, it would be quite something.
Ripple Price Technical Analysis
Bulls may take some chips off the table as the triangle as a reversal pattern calls for caution. A move below the key area signals more weakness. Bears will want to wait for such a move before going short with a stop at the highs.
Don't miss a beat! Follow us on Telegram and Twitter.
Ripple Price Forecast
More content